If you are on our Ignite plan, leads will flow into your rebel iQ account on auto-pilot!
Pssst: haven't heard about our Ignite plans? ...book a time with our team here -- www.leadpops.com/dma
We're talking about exclusive leads delivered into your rebel iQ account every month, guaranteed.
Ignite leads are stored inside your admin in the My Leads section under a smart list called "Ignite" as seen below: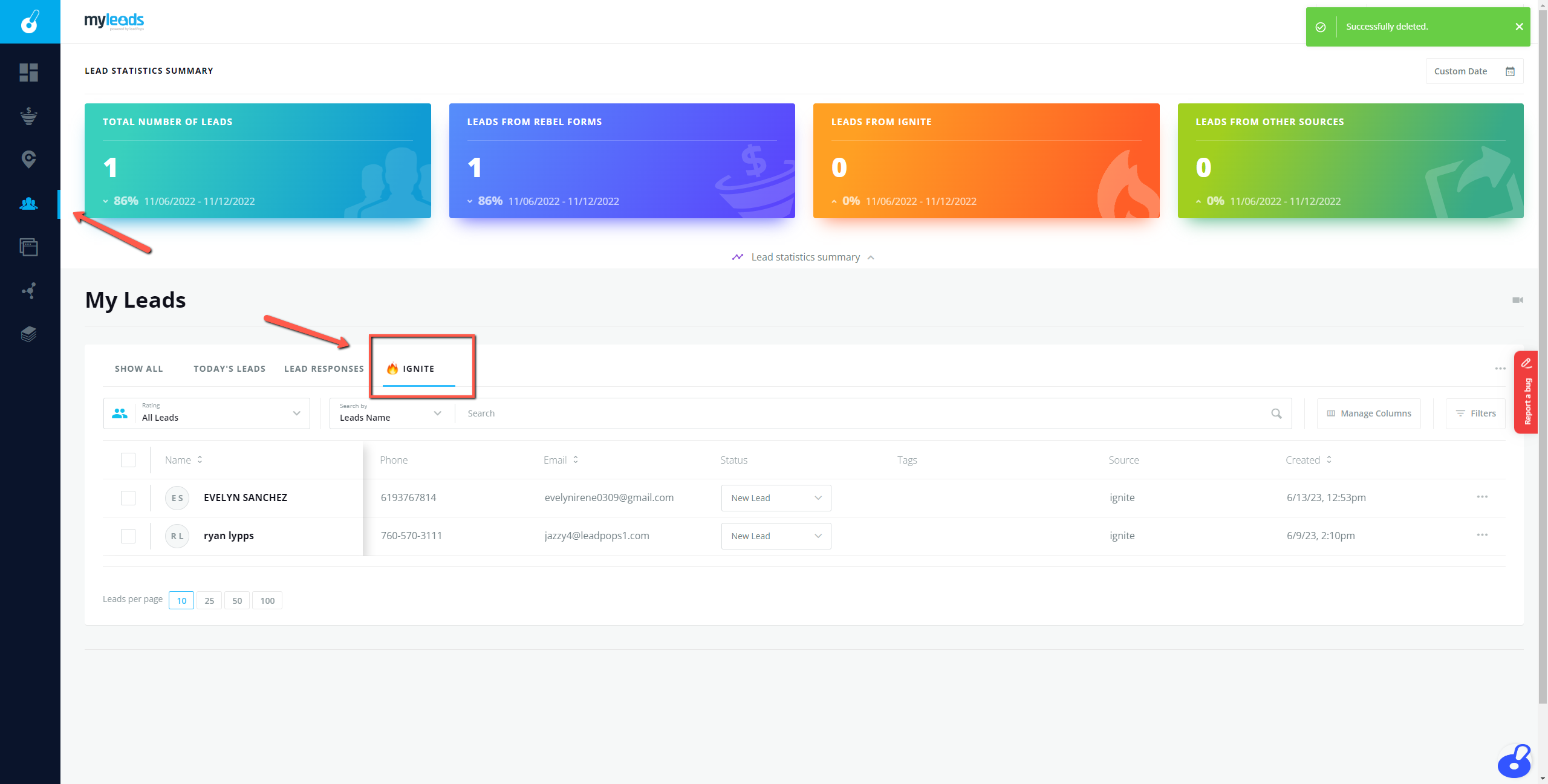 When Ignite leads are delivered into your rebel iQ account, you will be alerted via email.
Look out for emails with the subject line, "NEW REBEL IQ LEAD: IGNITE Exclusive Mortgage Purchase Lead" as seen below: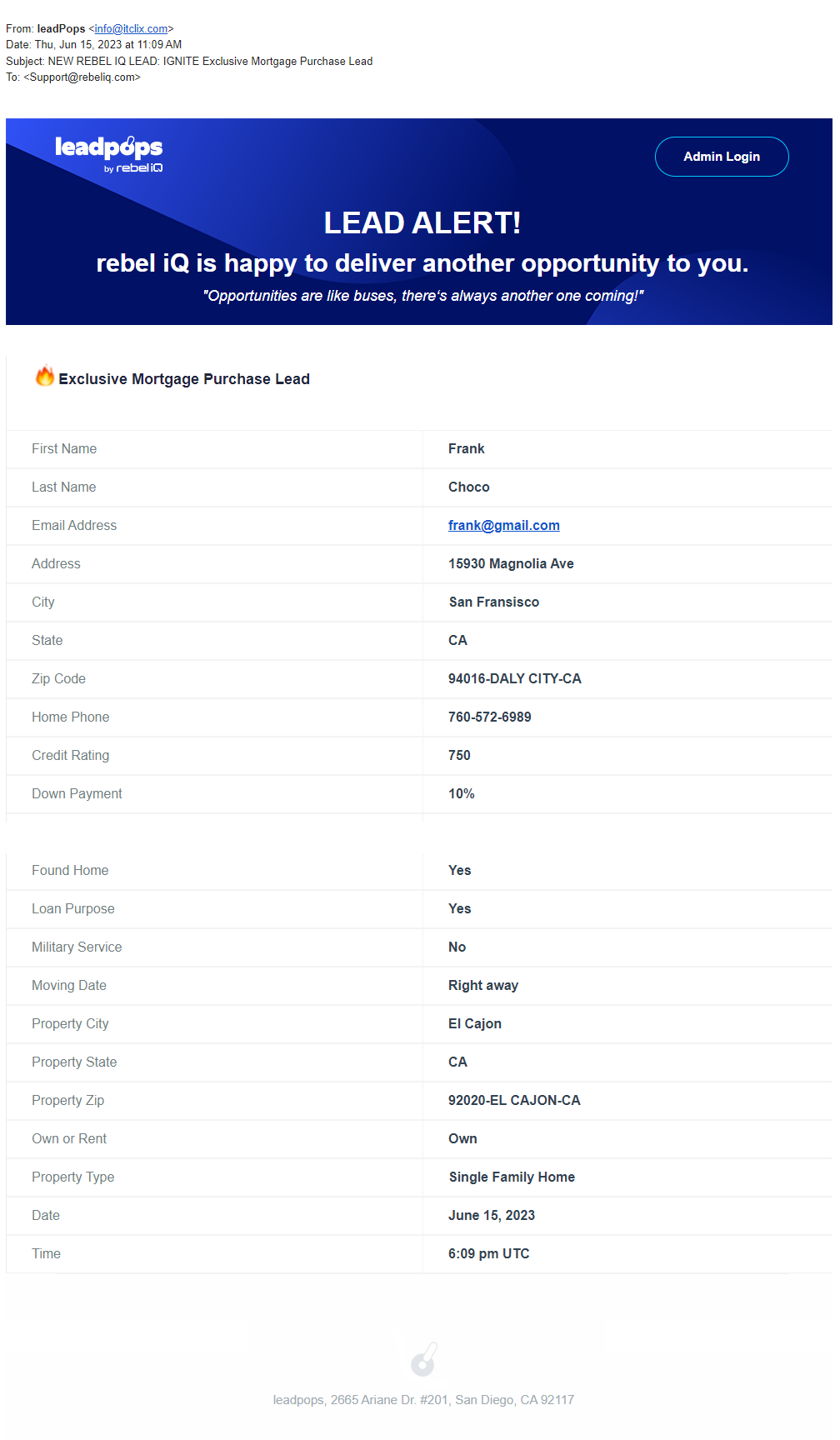 These alerts are from the email address info@itclix.com (be sure to whitelist this email as this will ensure your email provider allows these emails into your inbox 100% of the time).
Looking to have these leads integrated into your CRM? No problem! There's a zap for that. Check out how to create a zapier connection specifically for Ignite leads here in section 3.