Here is how to delete a funnel* within your leadPops Admin Panel. Note that this only applies to Funnels that you have created by cloning an original Funnel. You cannot delete one of the original Funnels that comes with your account initially.
1) Log into your leadPops admin panel here -- app.leadpops.com
2) Select the Funnel that you want to delete (i.e. Not In Use Any More)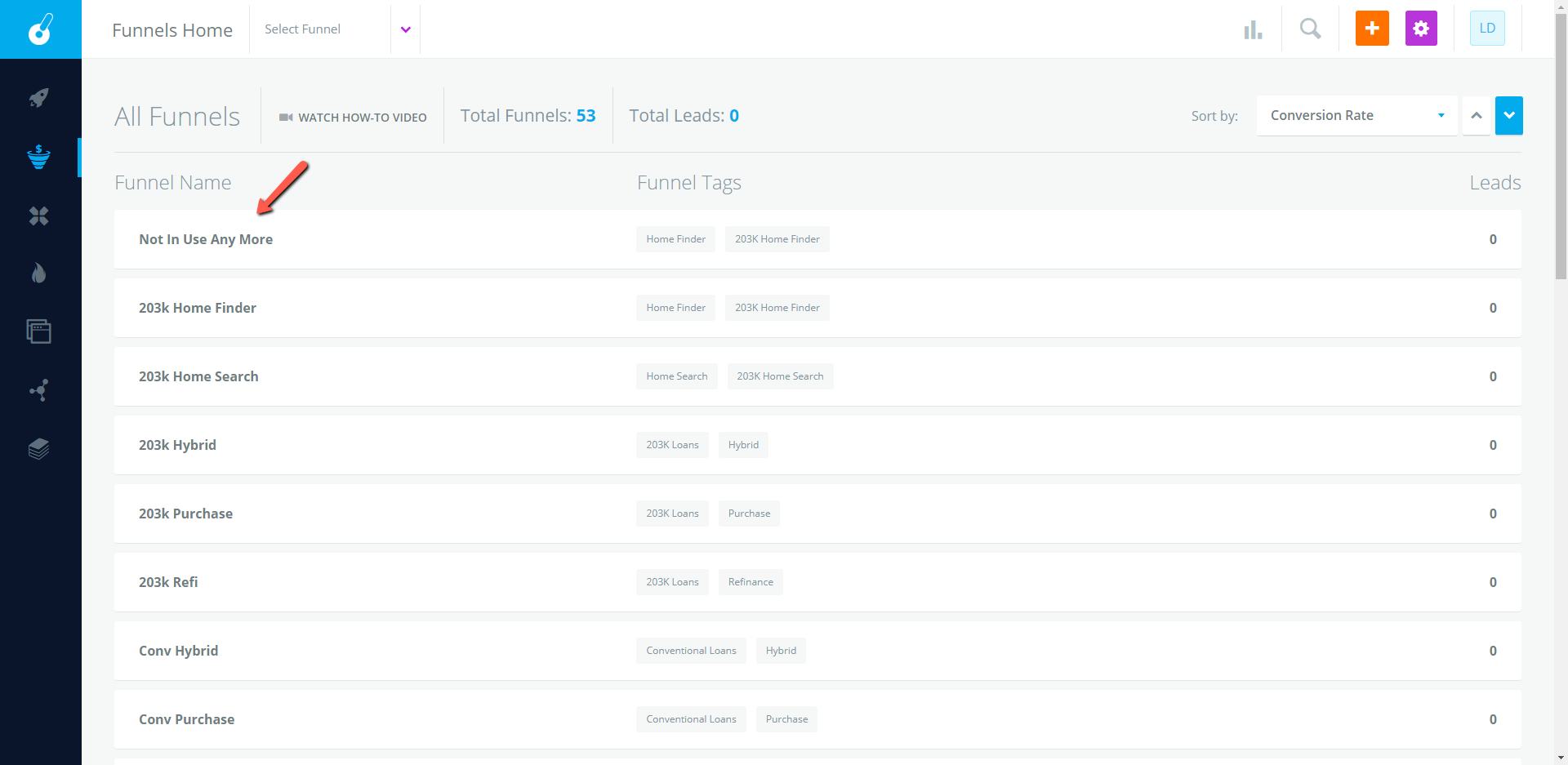 3) Click on the Edit then Status option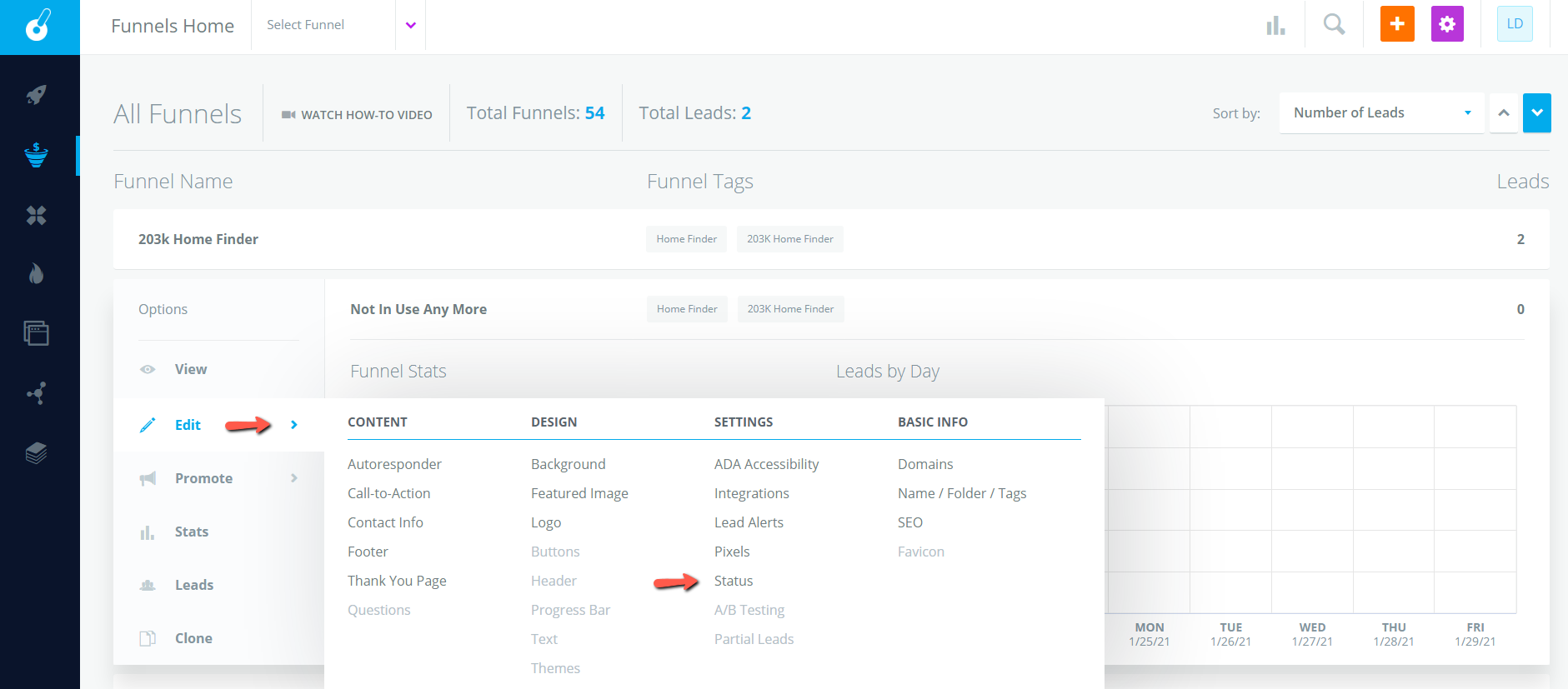 4) Click on Delete Funnel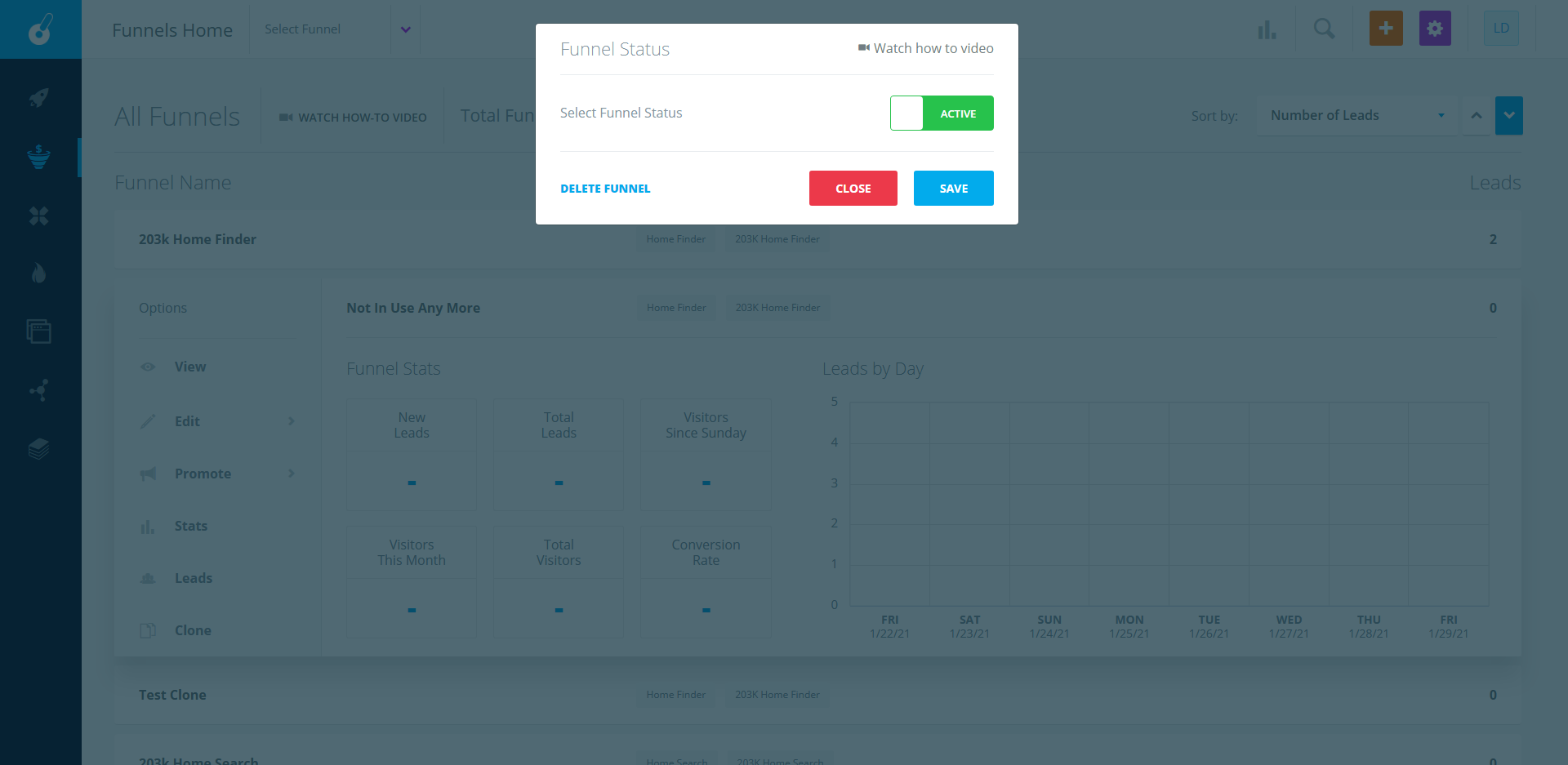 5) Confirm you really want to delete this Funnel

6) Congrats! You just learned how to delete a funnel on your leadPops admin panel.