Customize the autoresponder to include any specific "next steps" or set expectations with your client.
The leadPops support team will gladly help do this step for you! Please email the scripting of what you would like your email autoresponder to say to your new leads and we'll complete this step on your behalf. A quick email with the above info to support@leadpops.com is all it takes!
The default autoresponder is set up for you, but this is an opportunity to optimize the first email message that goes out from you to your prospect to include things like:
Link to your online calendar (a tool like Calendly)

Link to your online loan application

Link to download your mobile app

Link to www.SuperCalc.io (the coolest mortgage calculator available)
Or anything else you want to share with your future clients to wow them, provide value, and get the relationship started on the right foot.
Here are instructions on how to edit the Autoresponder email message that your lead receives after they complete all of the questions on your funnel. Watch the video or follow along below:
1) Log into your leadPops account here -- app.leadpops.com
IMPORTANT: if you see the Fast Track To Success menu appear, click on the blue X at the top right of the screen (as shown below)
2) Select the Funnel that you want to edit the autoresponder for (i.e. 203k Home Finder)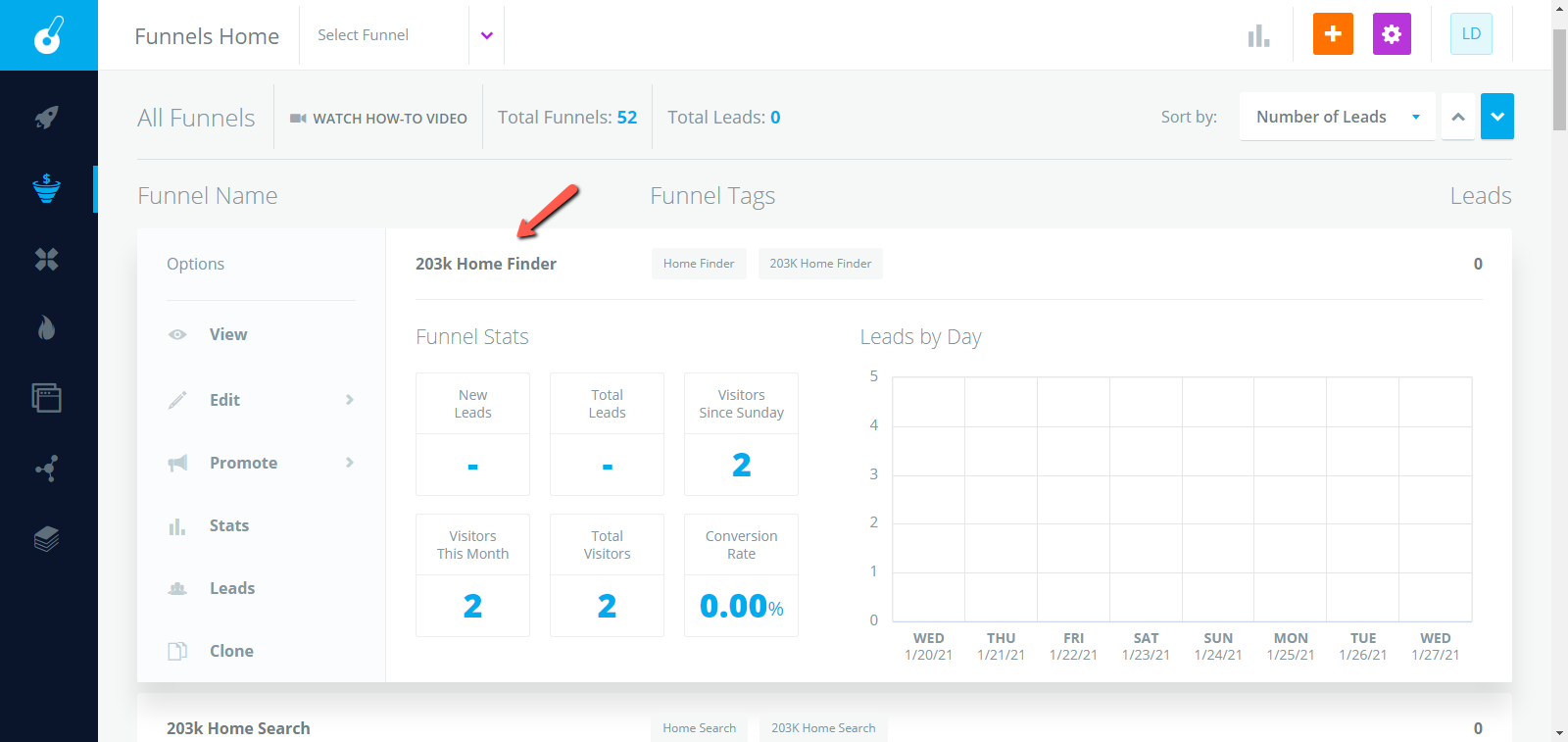 3) Click on the Edit then Autoresponder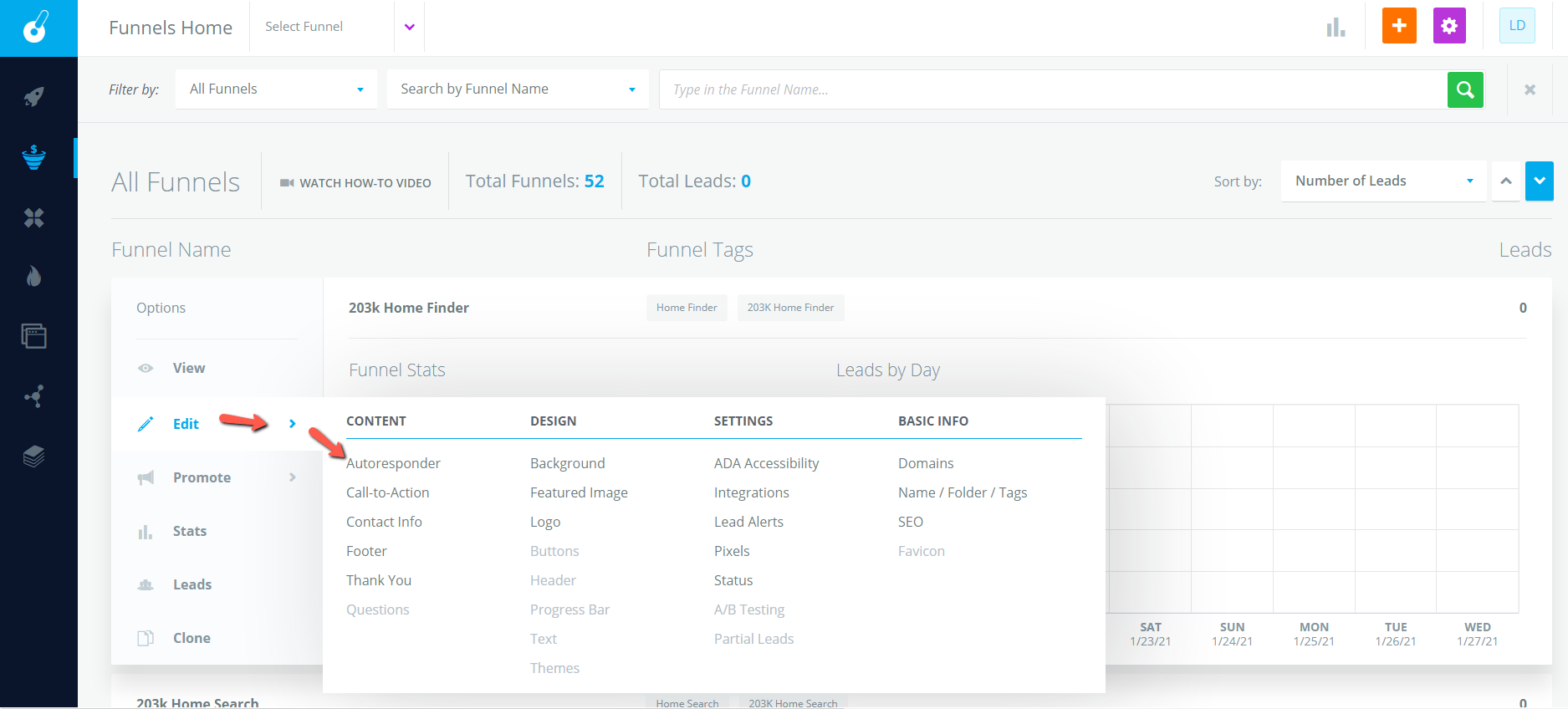 4) Here in the Autoresponder menu, you can edit the automated email that is sent to your leads (after they complete all of your funnel questions). Make sure to click on the green Save button after you add your changes.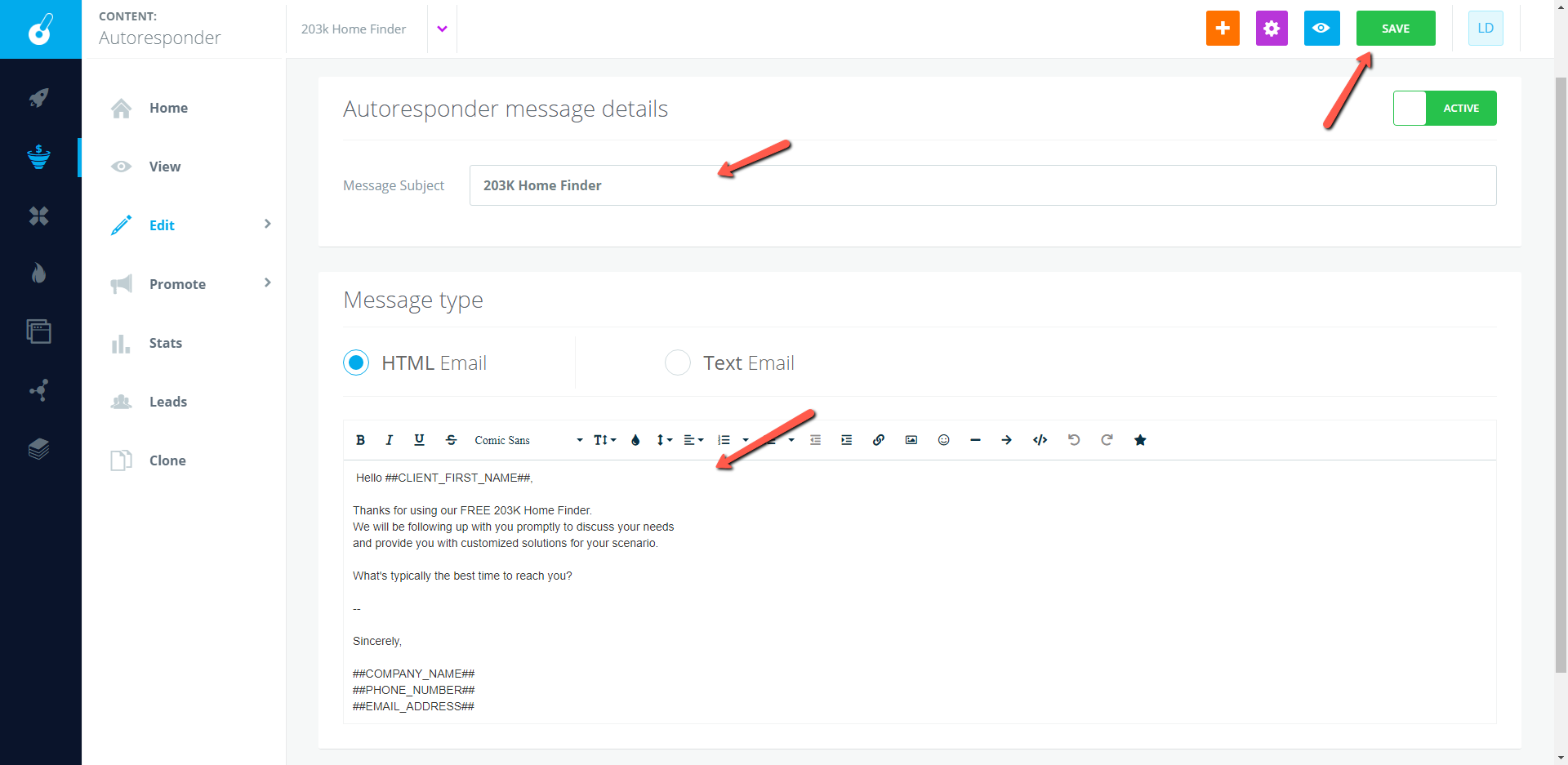 7. Congratulations! You just learned how to edit the Auto Responder settings on your leadPops funnel :)