The leadPops support team will make these adjustments for you, free of charge! Please email support@leadpops.com if you need any changes to the Title Tags of your form(s).
Here is how to edit the SEO settings on your form:
1) Log into your leadPops account here -- app.leadpops.com
IMPORTANT: if you see the Fast Track To Success menu appear, click on the blue X at the top right of the screen (as shown below)
2) Select the Funnel that you want to edit (i.e. -- 203k Home Finder)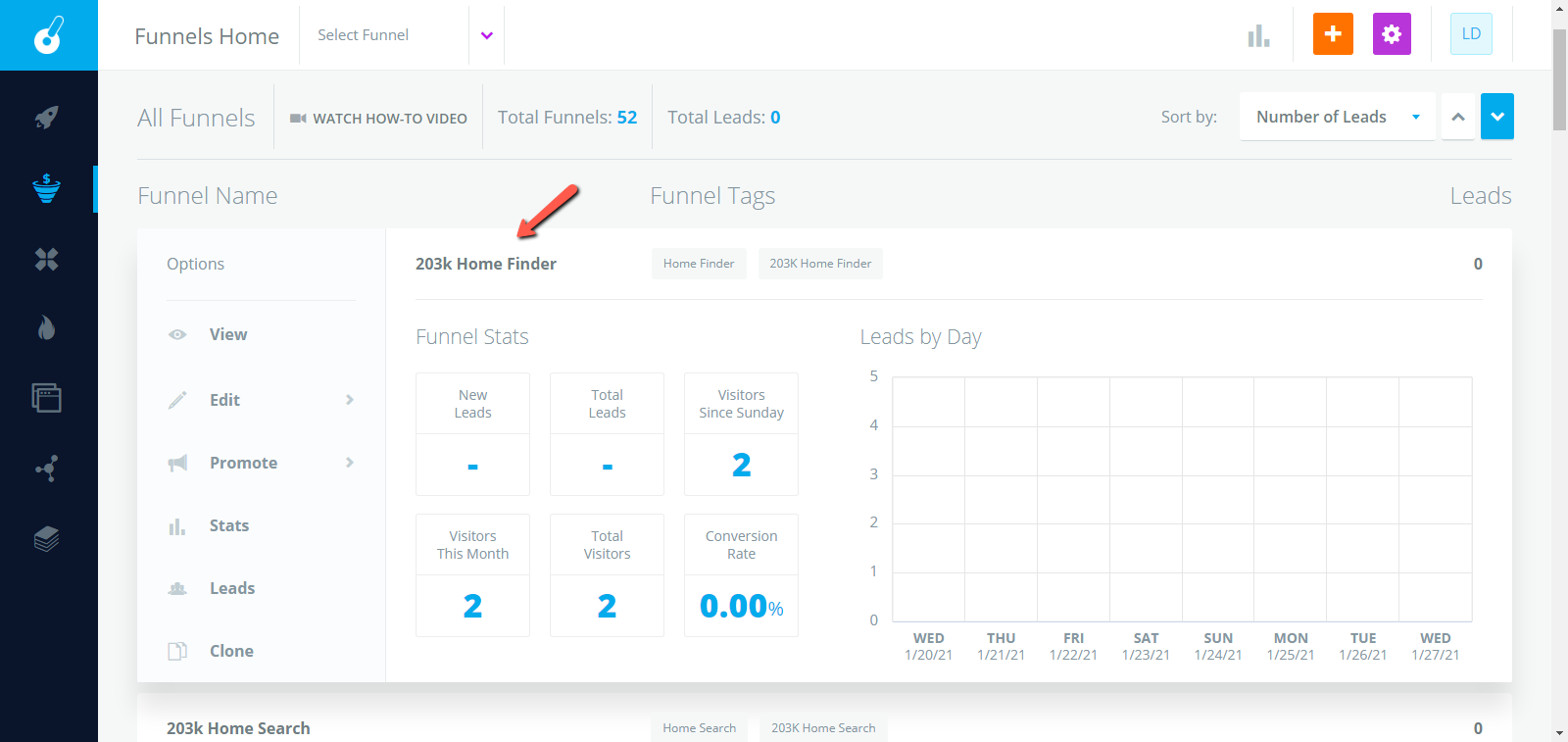 3) Select Edit then SEO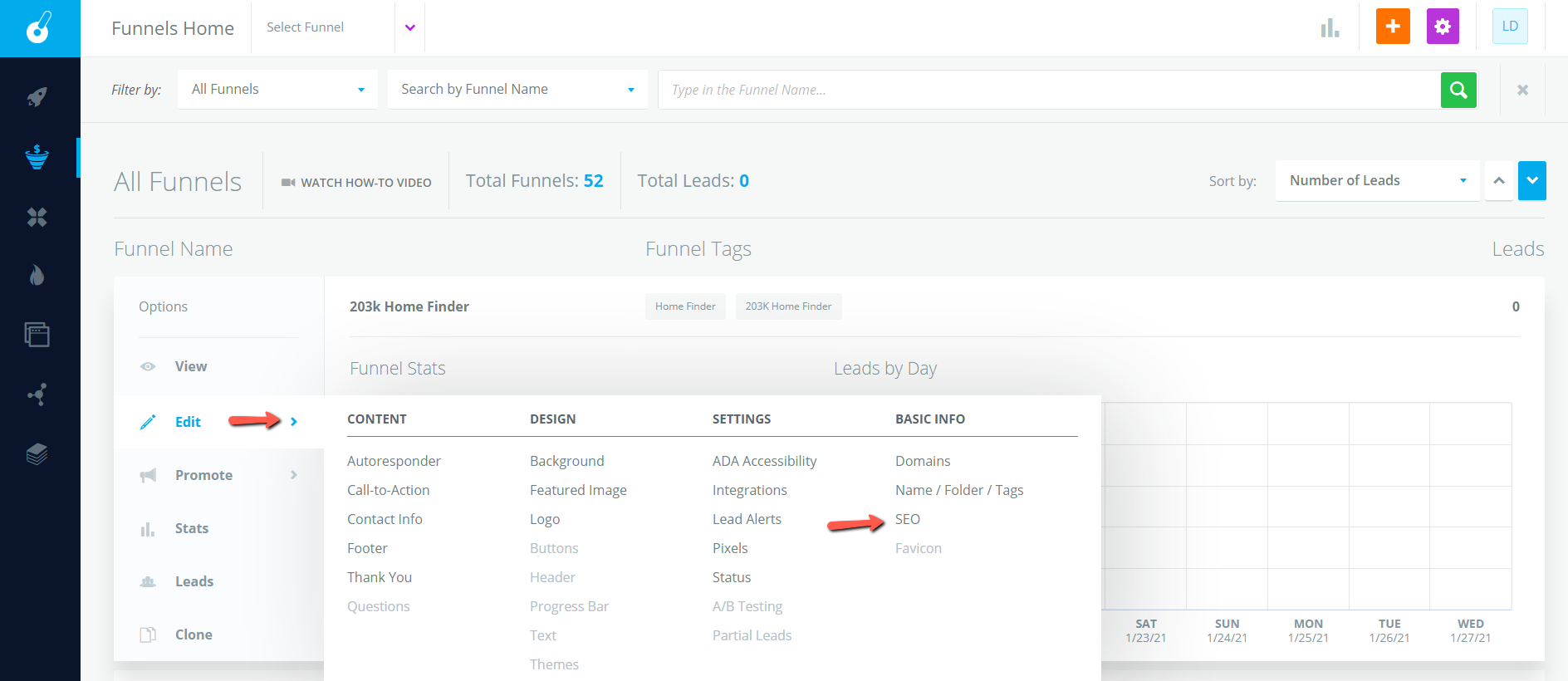 6) Here in your form's SEO menu, you can edit the SEO title, description, and keyword tags. Just make sure to set the form fields (that you plan to use) to active and click on the green Save button after you add your changes.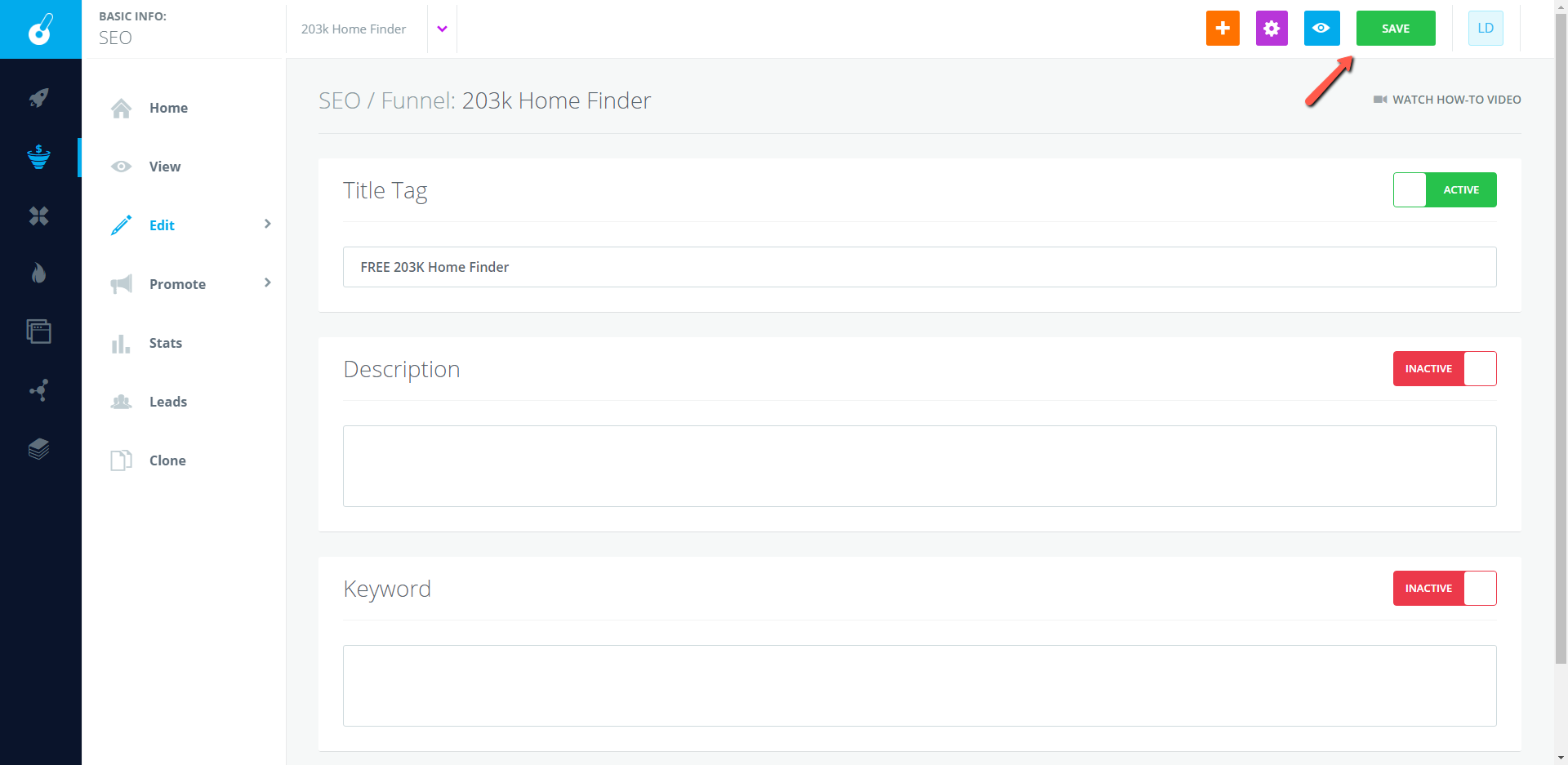 7. Congratulations! You just learned how to edit the SEO settings on your leadPops form.