Here are instructions on how to edit the Footer settings on your funnel:
1) Log into your leadPops account here -- app.leadpops.com
2) Select the Funnel that you want to edit (i.e. 203k Home Finder)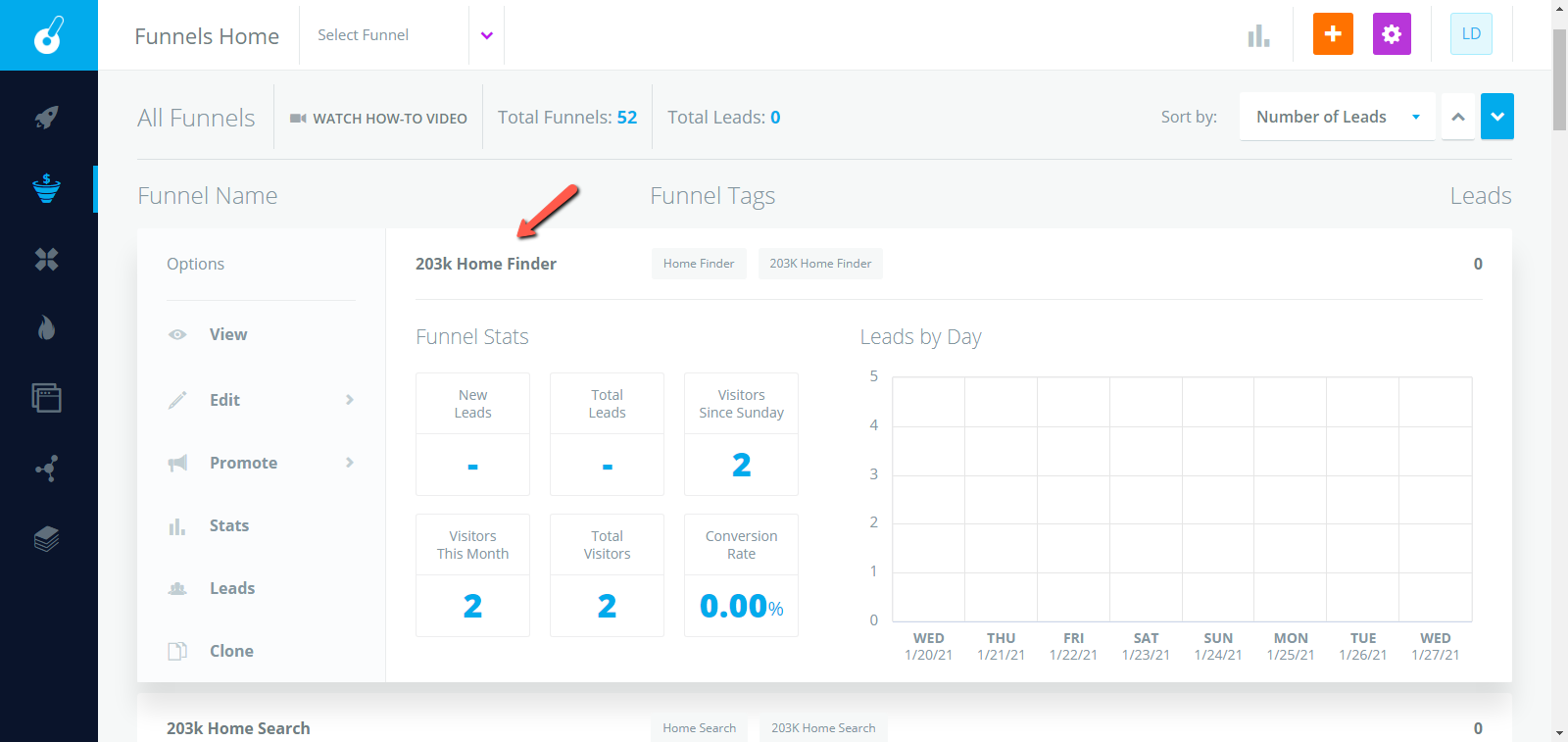 3) Click on the Edit then Footer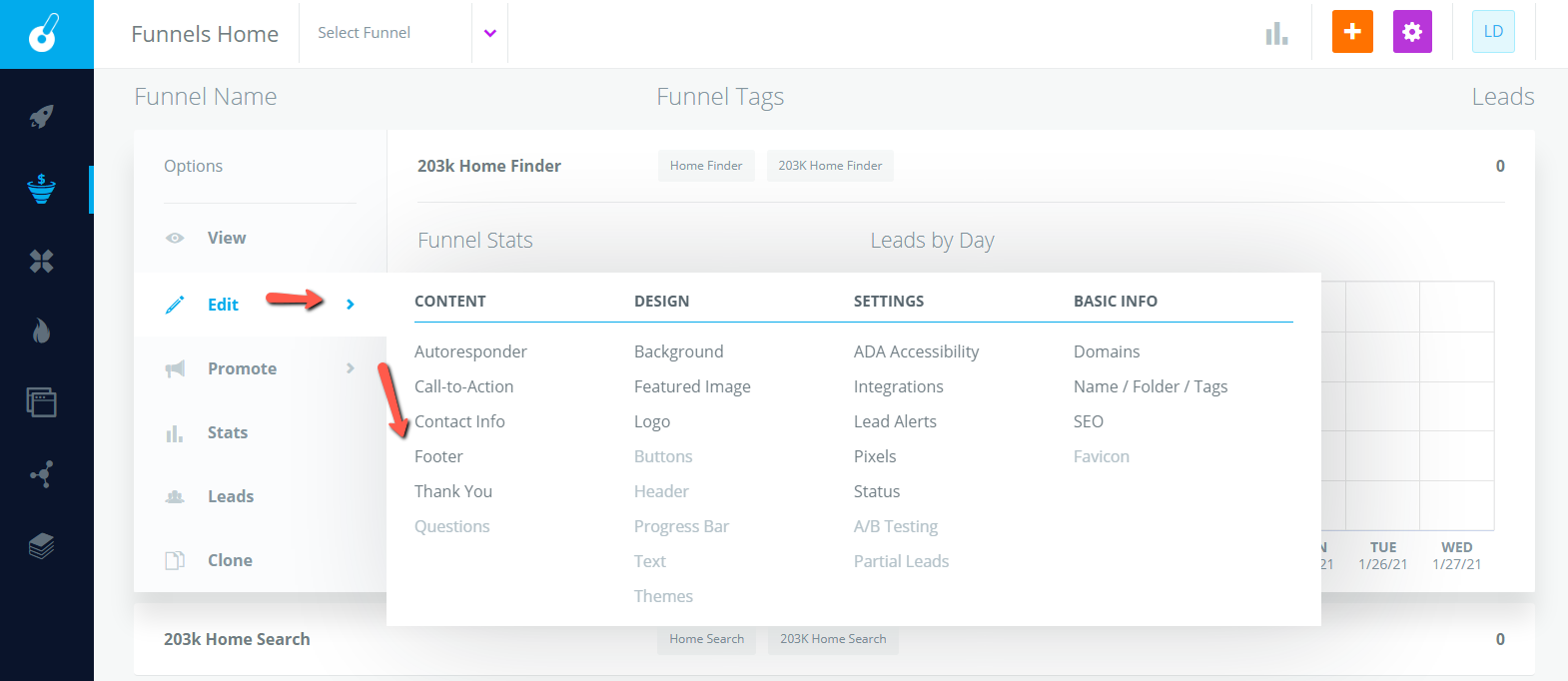 6) Here on your funnel's Footer page, you can edit the primary, secondary, and Extra Content sections on your funnel by selecting "Expand". Just make sure to set the form fields (that you plan to use) to active and that's it!
*Looking for more help and ideas on using the Super Footer? Click here for more.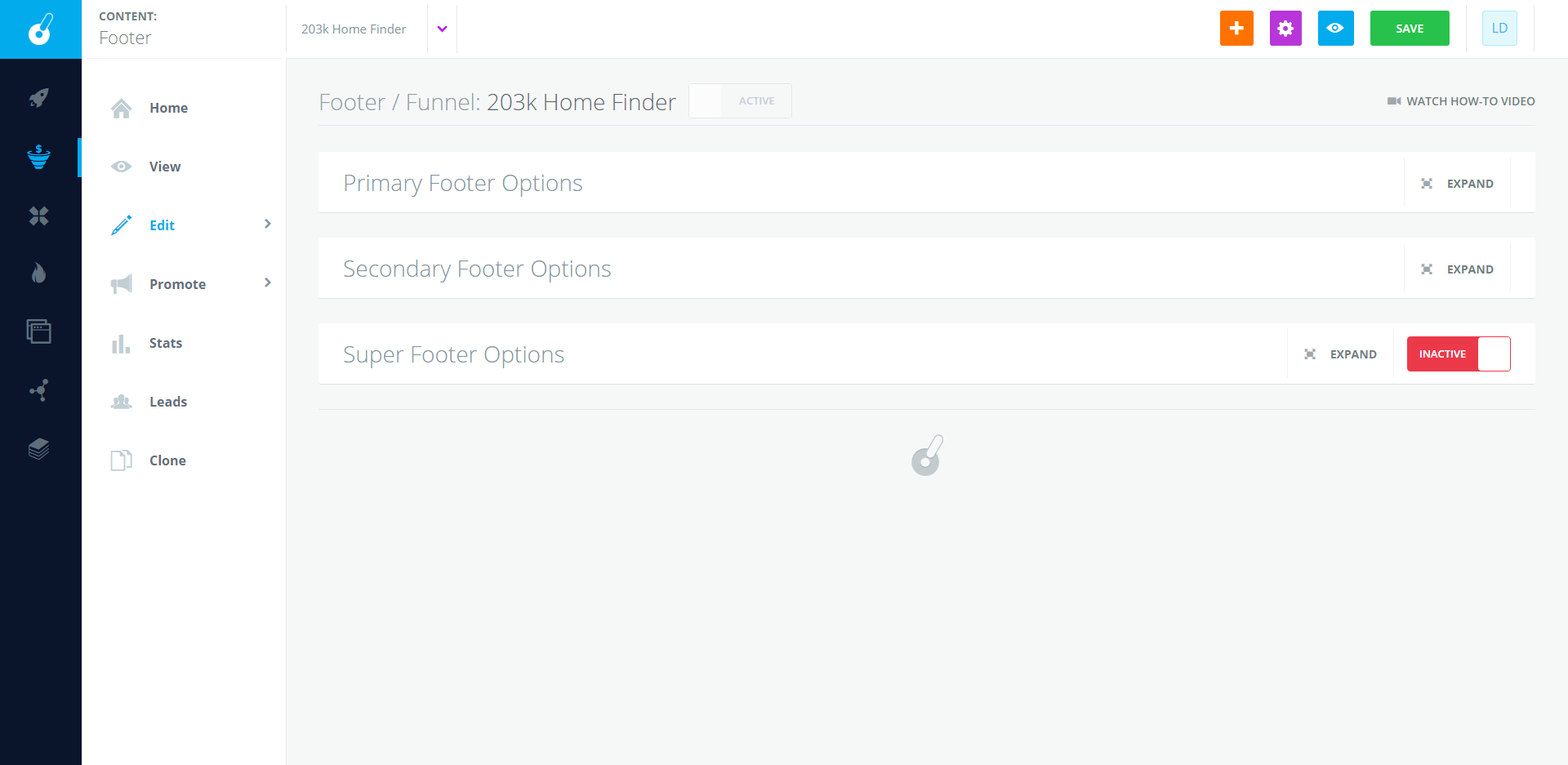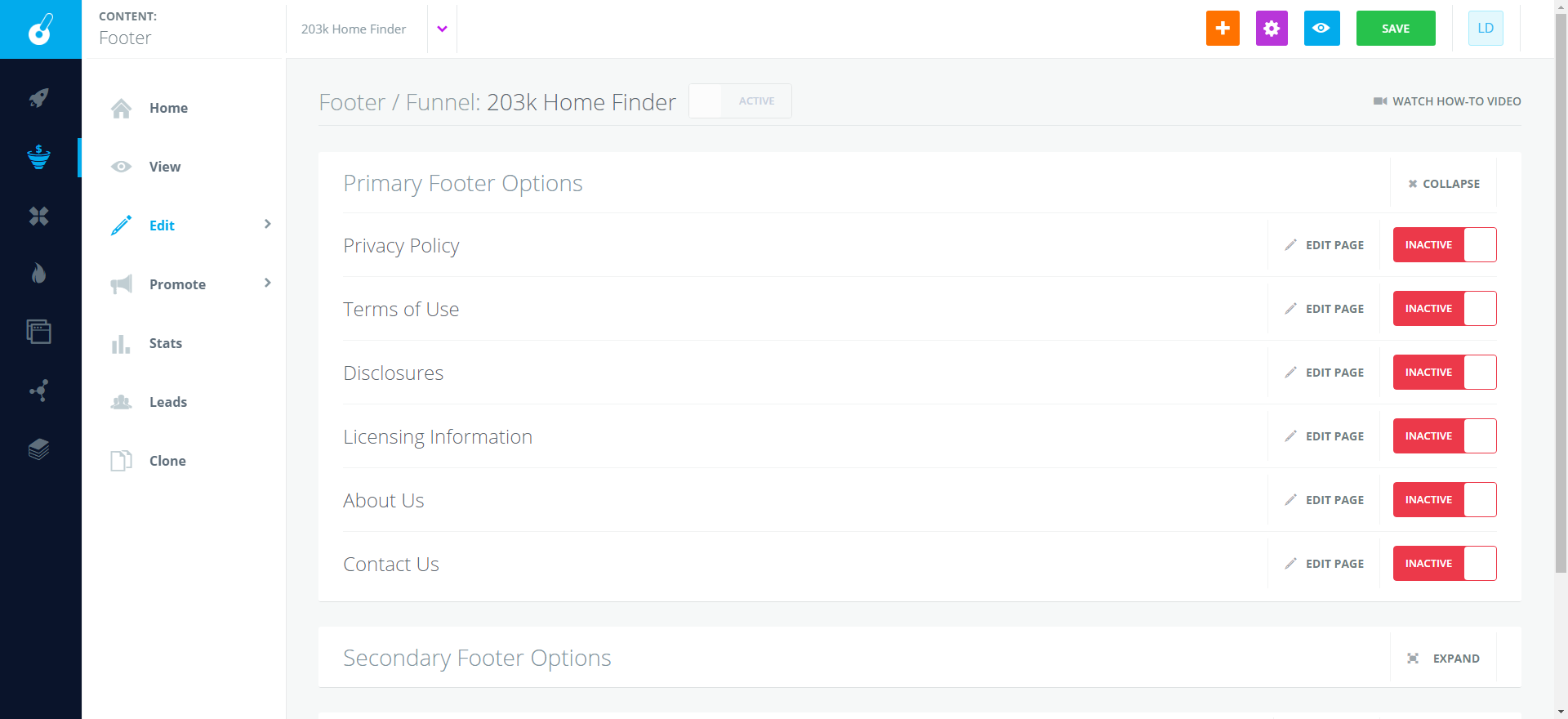 7. Congratulations! You just learned how to edit the Footer settings on your leadPops funnel :)