Here are instructions on how to change the Background Image on your funnel. Looking to add a plain background color? Watch the video below
1) Log into your leadPops account here --app.leadpops.com
2) Below the Select Your Funnel from the drop-down menu, click on the funnel that you want to edit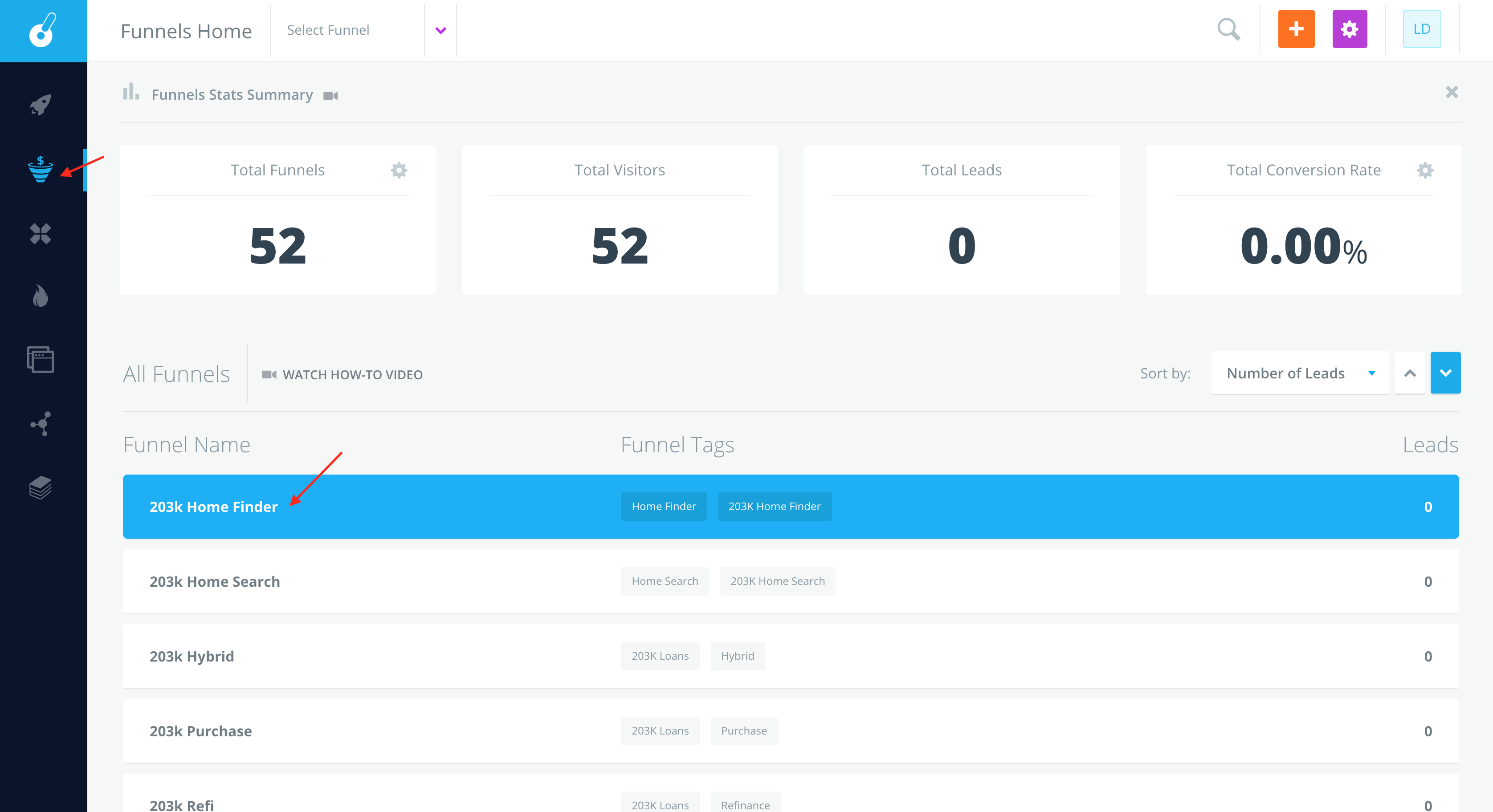 3) Click on the Edit link on your funnel to show more options. Here you will see the Design Tab to the right of the Content Tab. Right below you'll see the Background Button, click on this to be taken to the area to change your background.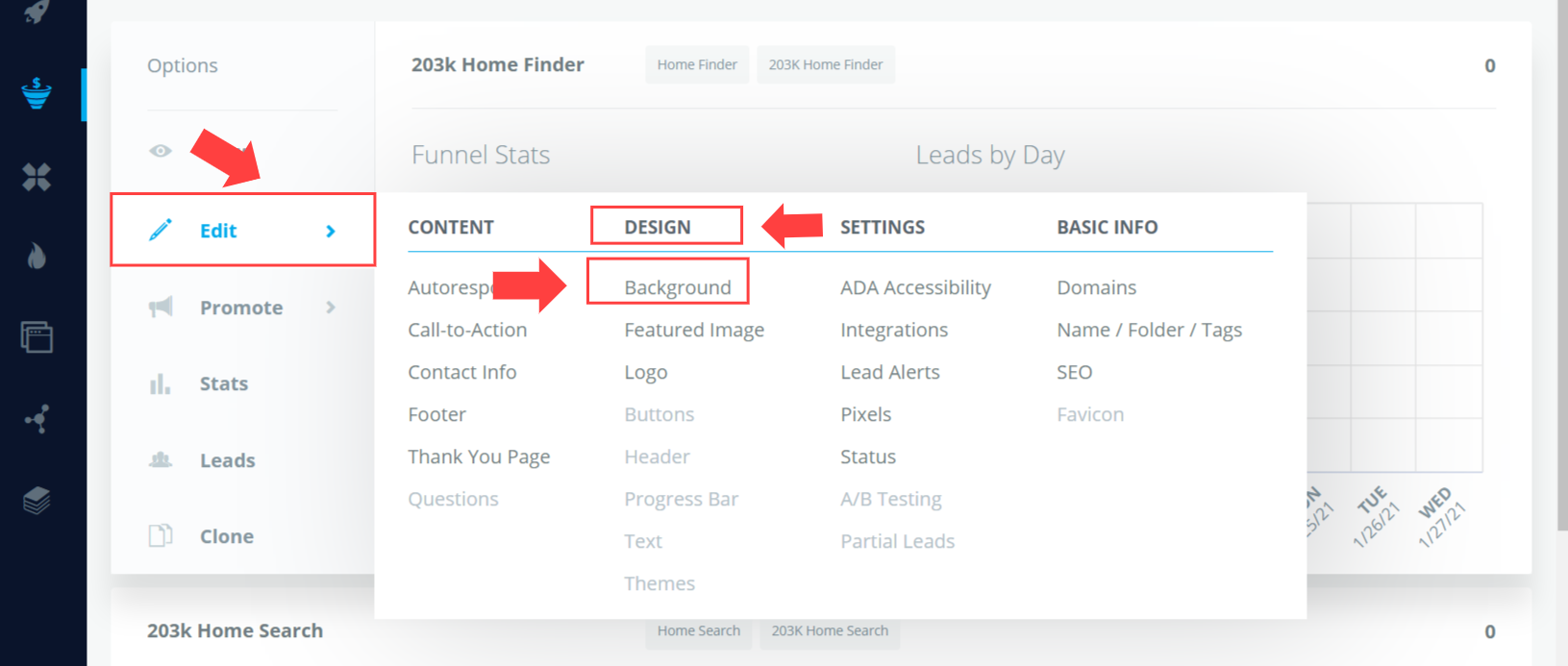 6) Click the Upload A Background Image checkbox, then click on the Choose Image button to select a background image for your funnel.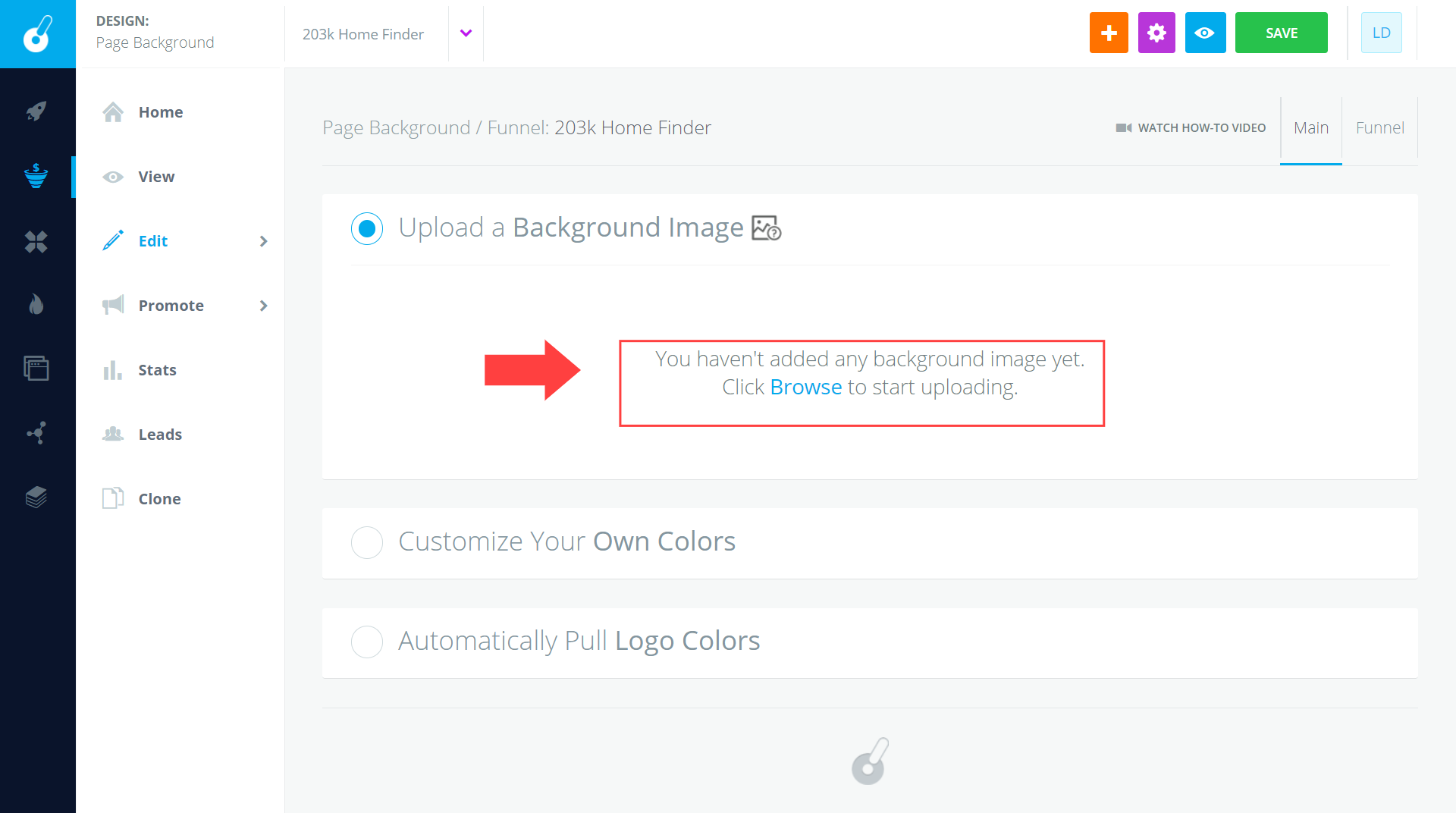 7) Quick tip - leadPops recommends a color overlay to reduce any distraction from the funnel and ensure the branding looks consistent. See an example screenshot on how to manipulate these settings below:
Active Toggle - Green

Overlay Color Opacity - 60%
Make sure to click Save when finished.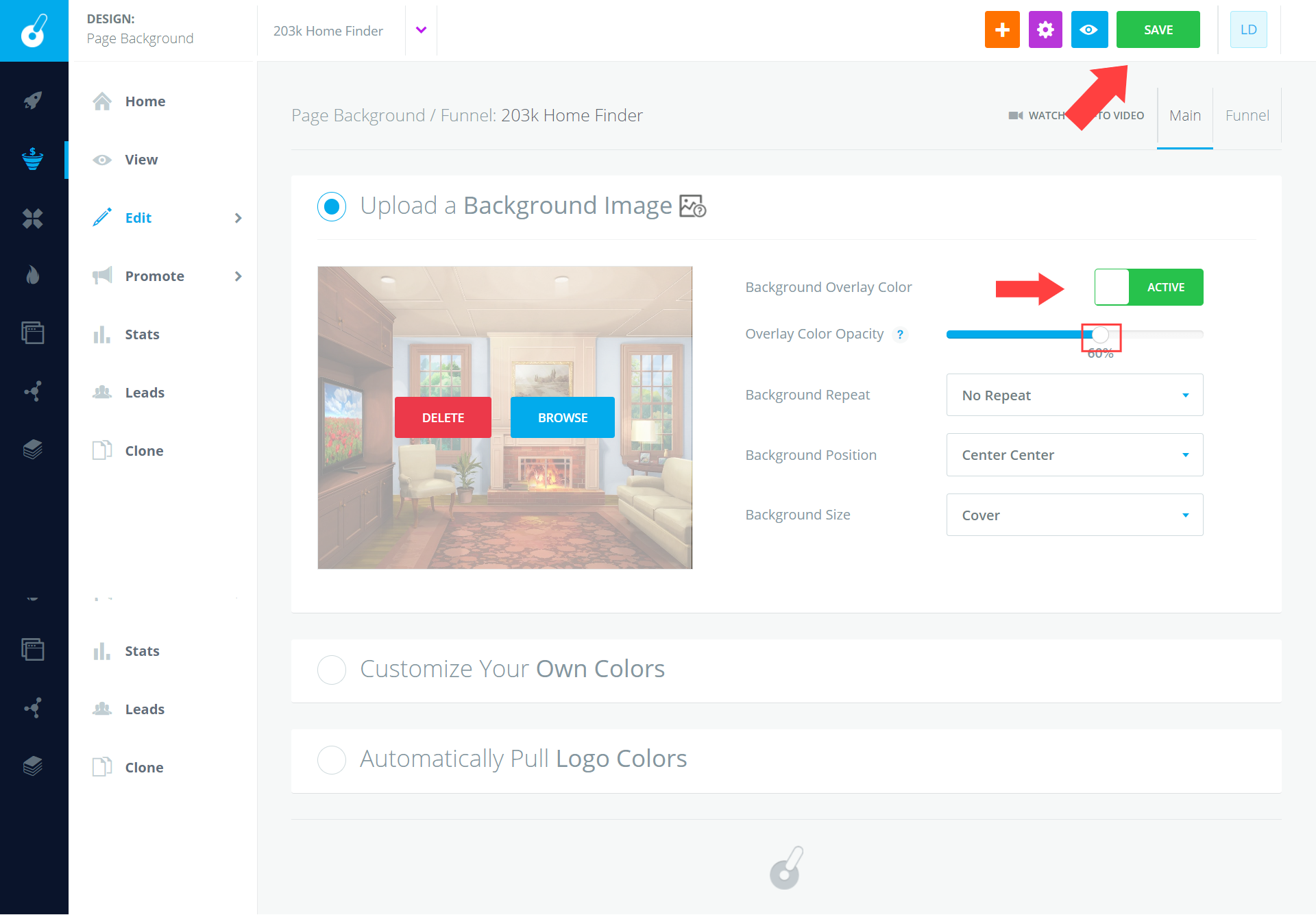 8) Congrats! You've just learned how to change the Background Image on your leadPops funnel :)