By default, the leadPops funnels come ready to go out-of-the-box. This includes the funnels on your Conversion Pro website.
However, there are many reasons why you might want to adjust some aspects of the funnels. For example, this might include optimizing your thank you pages, adjusting your auto responder, or changing lead alerts. Check out our form mastery guide for some inspiration.
How to edit individual Website Funnels
In order to access your website funnels, simply log in to your account at myleads.leadpops.com
Click on the drop down menu near the top of the page, "Product: Funnels 2.0"
Click on the option for ConversionPro Website 
And voila! You now have access to all of the funnels on your website. Click on each form URL individually to edit it. 
How to edit ALL of your Website Funnels
Alternatively, if you want to make a change to all of your website funnels, you can do so under "Global Settings."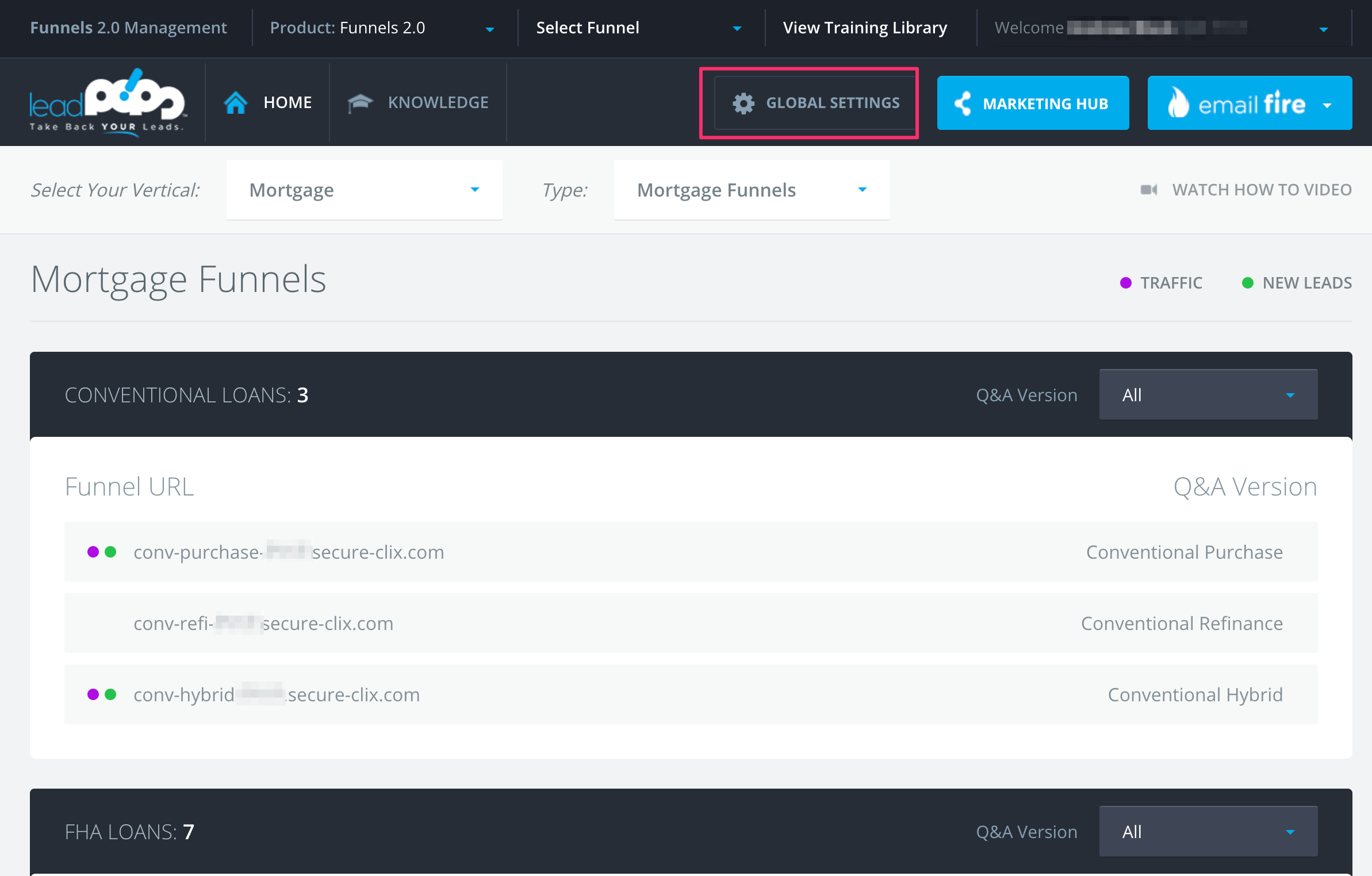 Click to "Select Funnels" :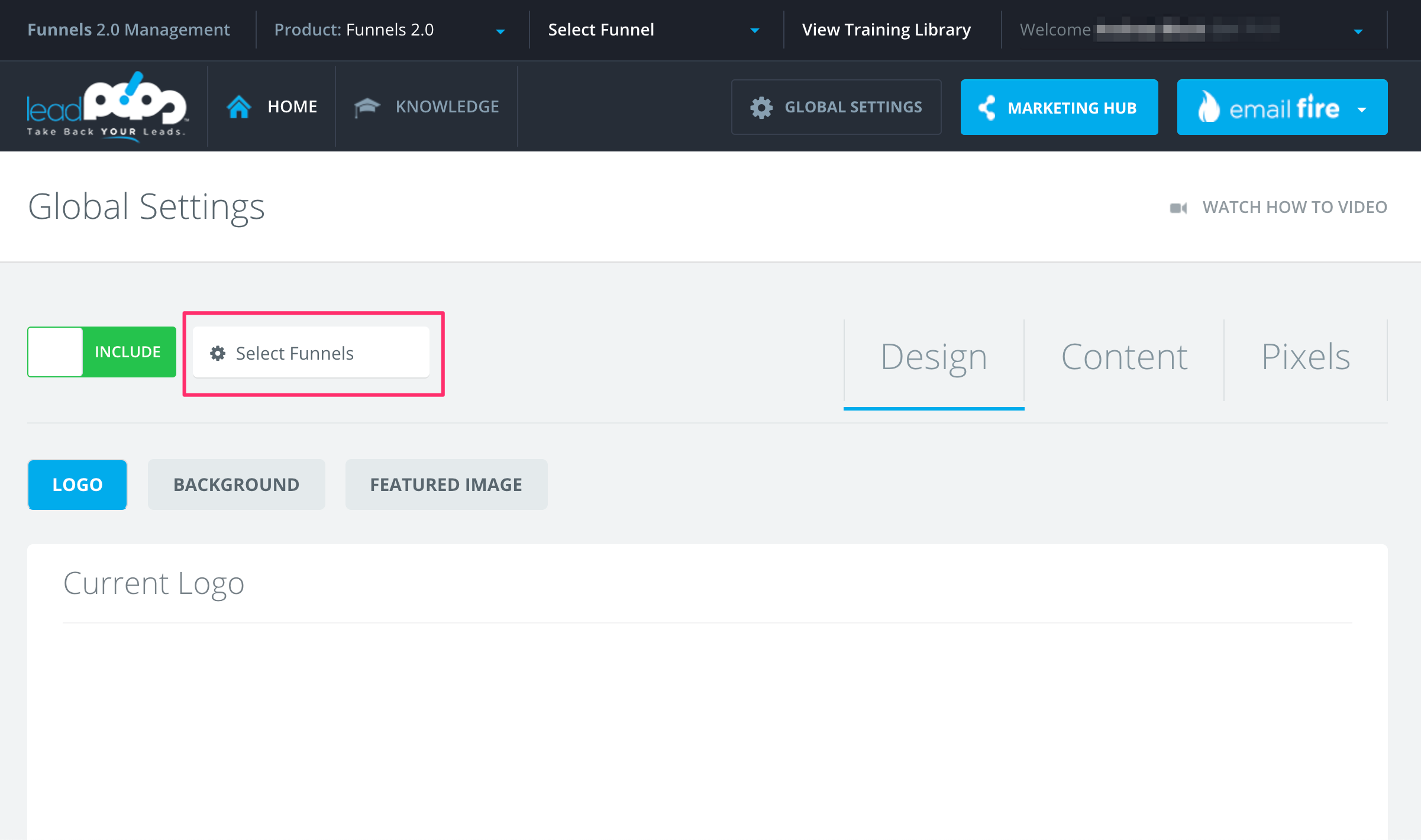 Locate the section at the bottom titled "All Website Funnels." You can either edit them all, or click the small drop down menu on the right to reveal each website form URL and edit a few at a time.
Once you've selected the funnels you'd like to edit, click "Finish."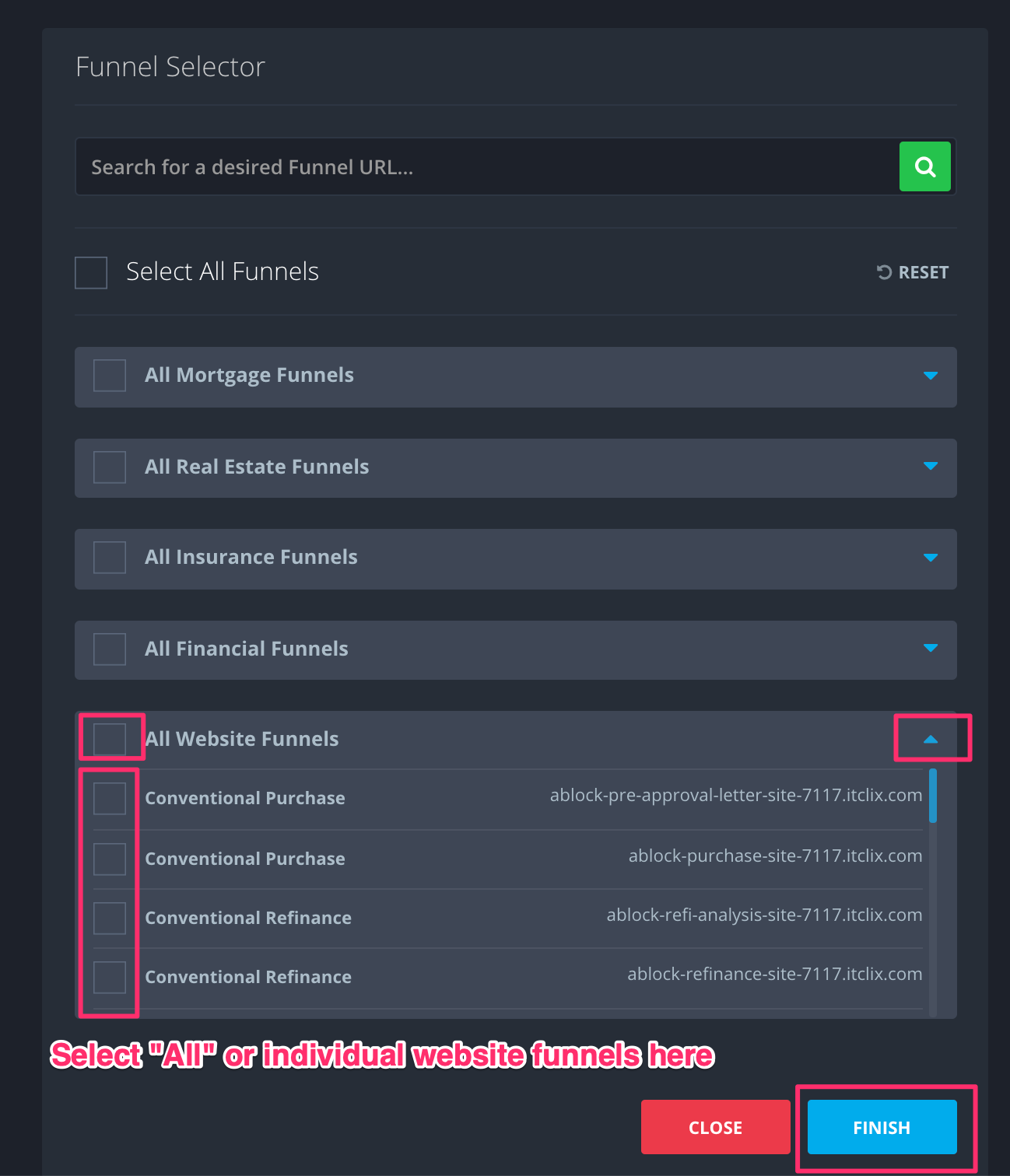 From there, use the Global Settings page to make any edits or changes you'd like. Be sure to save as you go!