If you would like to connect your Total Expert CRM with leadPops, fortunately the process is super simple!
**Please note that the process to connect leadpops to Total Expert is different if you are set up with a Single Sign On (SSO) username and password. If your company has set you up with Total Expert and you do not have a dedicated Total Expert username and password, you are set up with SSO. 
If you do not use Single Sign On (SSO), skip to step 1 below. 
If you DO use Single Sign On (SSO) please lot into your Total Expert account. Navigate to the Integrations section. Then select leadpops. This will then prompt you to log into your leadpops account. From here, follow the below steps. 
Connecting Total Expert to your forms:
1. Log in to your leadPops Admin Panel and select the "rebel Forms" option on the left. 
2. From here, select any form from and navigate to the Menu, then Edit, then Integrations as seen below.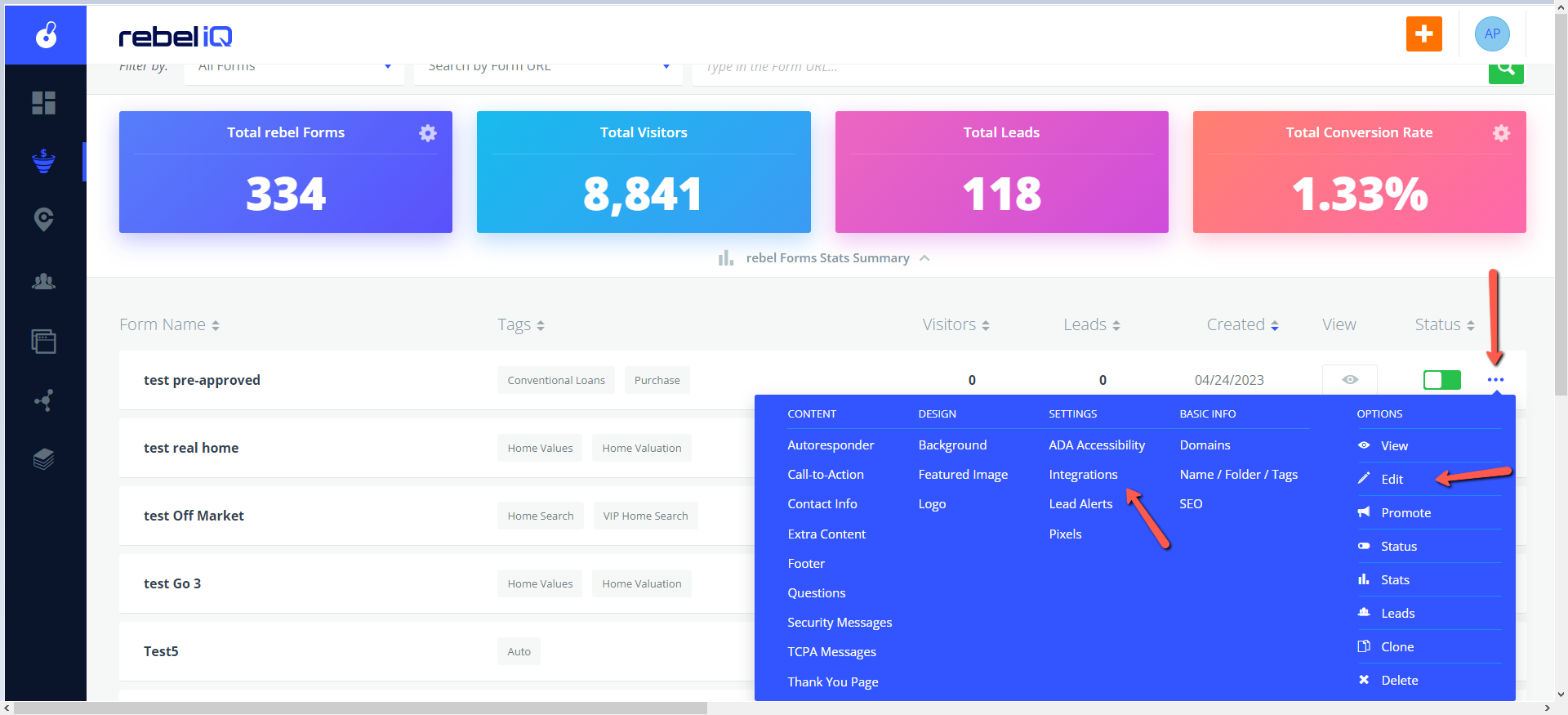 3. Welcome to the integrations section.
*BEFORE going any further in the process, open a new tab of your browser and log in to your Total Expert account using your username and password. Once logged in, navigate back into leadpops. 
From here, select Total Expert.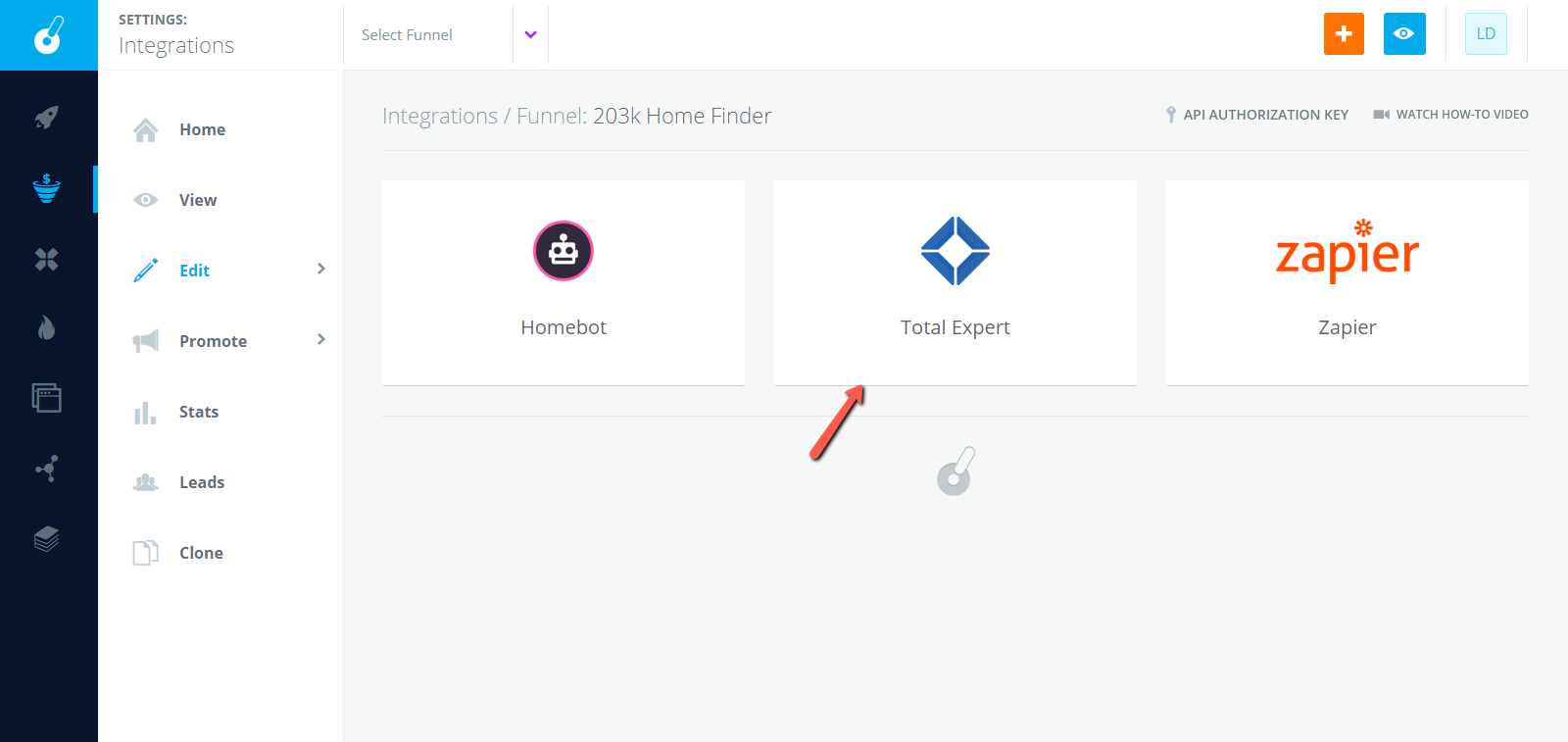 6. Then select Authenticate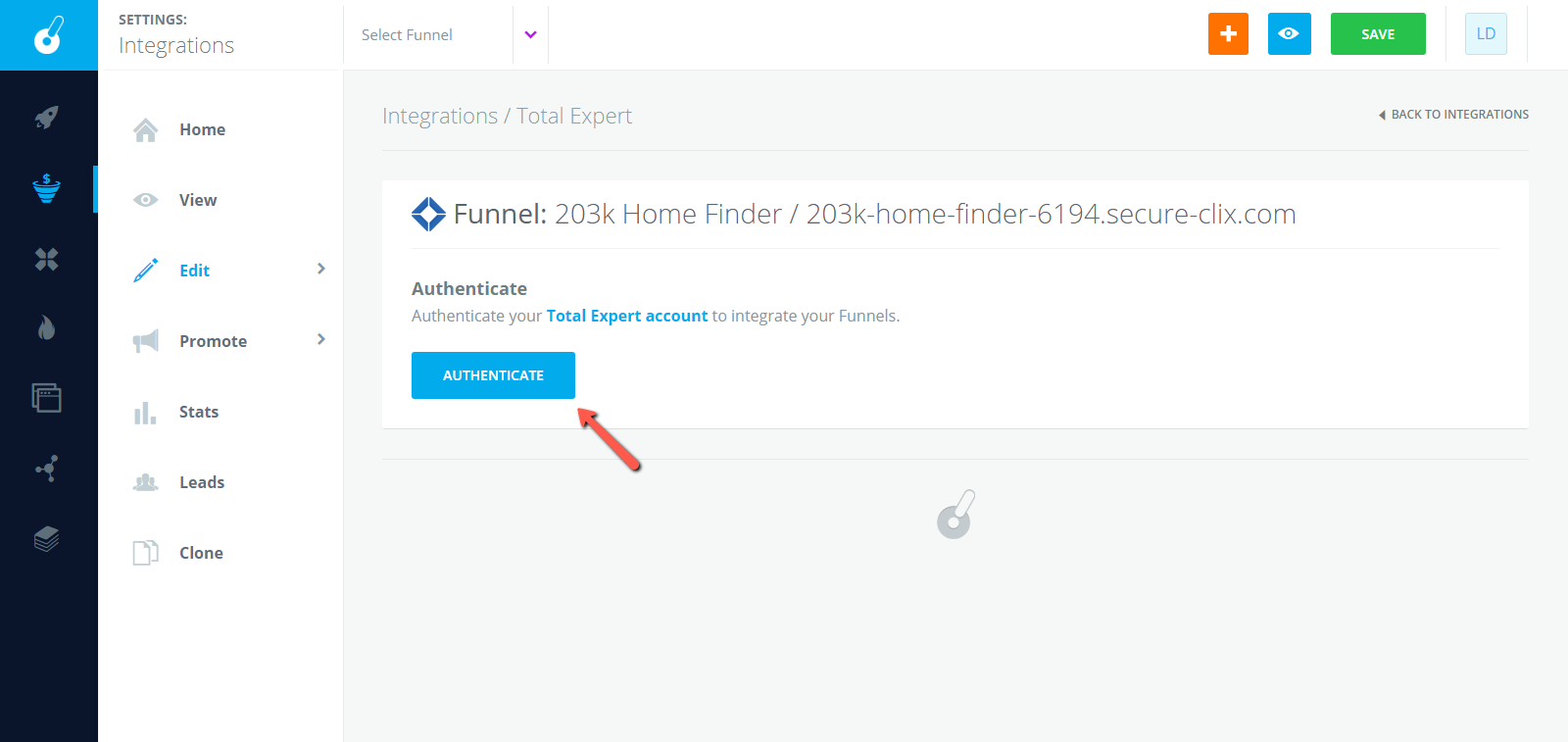 7. This will prompt a screen to enter your Total Expert login credentials. If you logged in to TE in step 3, it should auto-populate.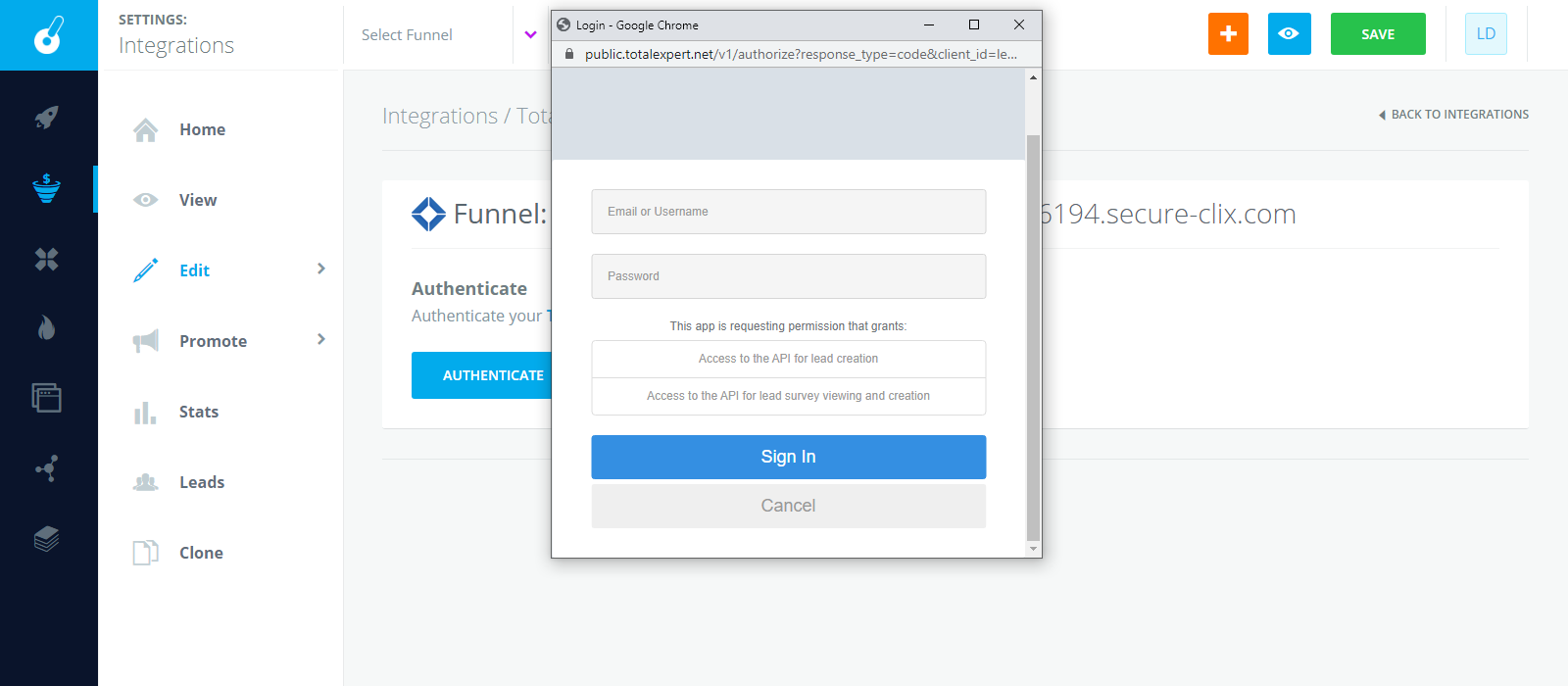 That's it! By following the above steps, ALL of your forms are integrated into Total Expert.