Now that you understand what a domain is and how to purchase one, it's time to point that domain to leadPops so we can launch your website. (Psst: If you're looking to point your domain to an individual funnel, this is the guide for you.)
To start, you'll need to find where you manage your DNS Settings. Typically, this lives where you purchased your domain (aka your Domain Registrar.) We'll use GoDaddy as an example for our purposes here.
1. Log in to your Domain Registrar and access your DNS Settings
Again, this depends on your domain registrar. If you're using GoDaddy, we recommend checking out their full guide here. But typically, finding your DNS settings should look something like this: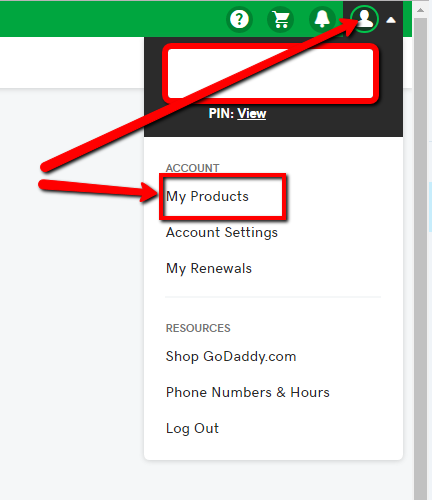 2. Find your domain's A Record and point it to 50.57.205.7
You can think of each "record" as a rule. This rule is what will tell your domain, e.g. idoloans.com, what to do.
There are probably a bunch of records in your account. Look for either your domain or the @ symbol under "Name" or "host." For reference, the @ symbol signifies "at itself."
Each record typically has four components. Make sure that the four components are the following:
Type = A Record
Name or Host = this is where your domain should be.
Value or Points To = 50.57.205.7
TTL (Time To Live) = whatever the default is in your account. Typically its listed as 1 hour in GoDaddy. Many other companies use 14400, meaning 14400 seconds or 4 hours.
3. Check your work
You can use third party services such as https://www.whatsmydns.net/ or https://mxtoolbox.com/DNSLookup.aspx. Paste your domain, e.g. idoloans.com, into the blank field. If all goes well, you should get a green check mark and our IP address 50.57.205.7 will populate.
4. Contact leadPops
Once your domain is pointing to our IP address, send a quick email to support@leadPops.com letting us know you've set it up. Then, we'll flip the switch to "turn on" your website!
5. Something's not quite right?
If you're not sure, no problem! Most of our clients prefer to send support@leadPops.com the username and password for their Domain Registrar. We'll log in and take care of this for you. If you're using G Suite, you might want to check our guide on how to grant us access.
Important note: sometimes you've purchased a domain, but the name servers are utilized elsewhere, via a third party. For example, the name servers may be pointed to a separate website or email provider. If that's the case, it's typically pretty obvious because the steps we laid out above won't be available to you. In that case, it's usually best to contact your domain registrar. Let them know exactly what you're trying to accomplish (I want to point my domain to leadPops) and they'll be able to help.