Rebel Local is an integrated tool within leadPops that helps you capture leads from virtually anywhere online by adding your very own mobile-friendly banners, pop-ups, and full page takeovers (known as Conversion Paths) to the online content you already share.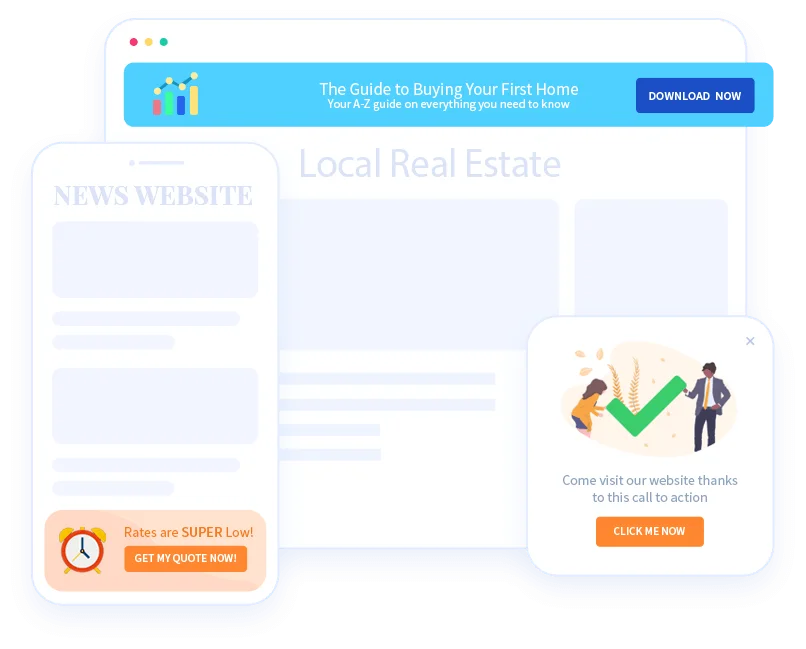 You can then track the progress of your Conversion Paths from views, to clicks, to conversions and then hone in on your lead capture strategy - so you get even more leads.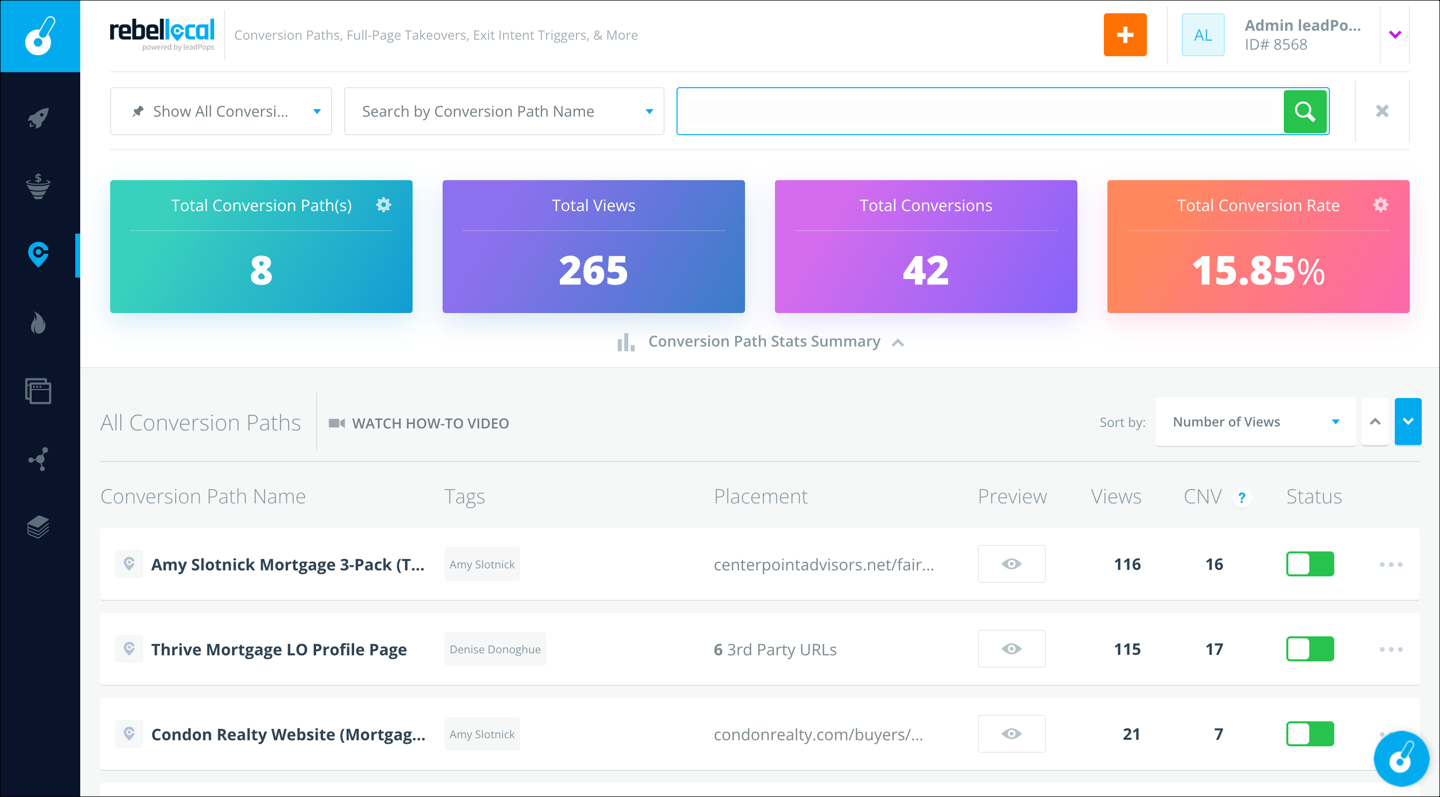 You control the content, color, fonts, and animation style of your Conversion Paths and then decide when they display and what each button or link does when your visitors click them.
Rebel Local is here so you can boost conversions without boundaries. Get started by creating a Conversion Path today.