My Leads is your home for viewing all your leads in one place, including those you captured through Lead Funnels and those you added manually to the system.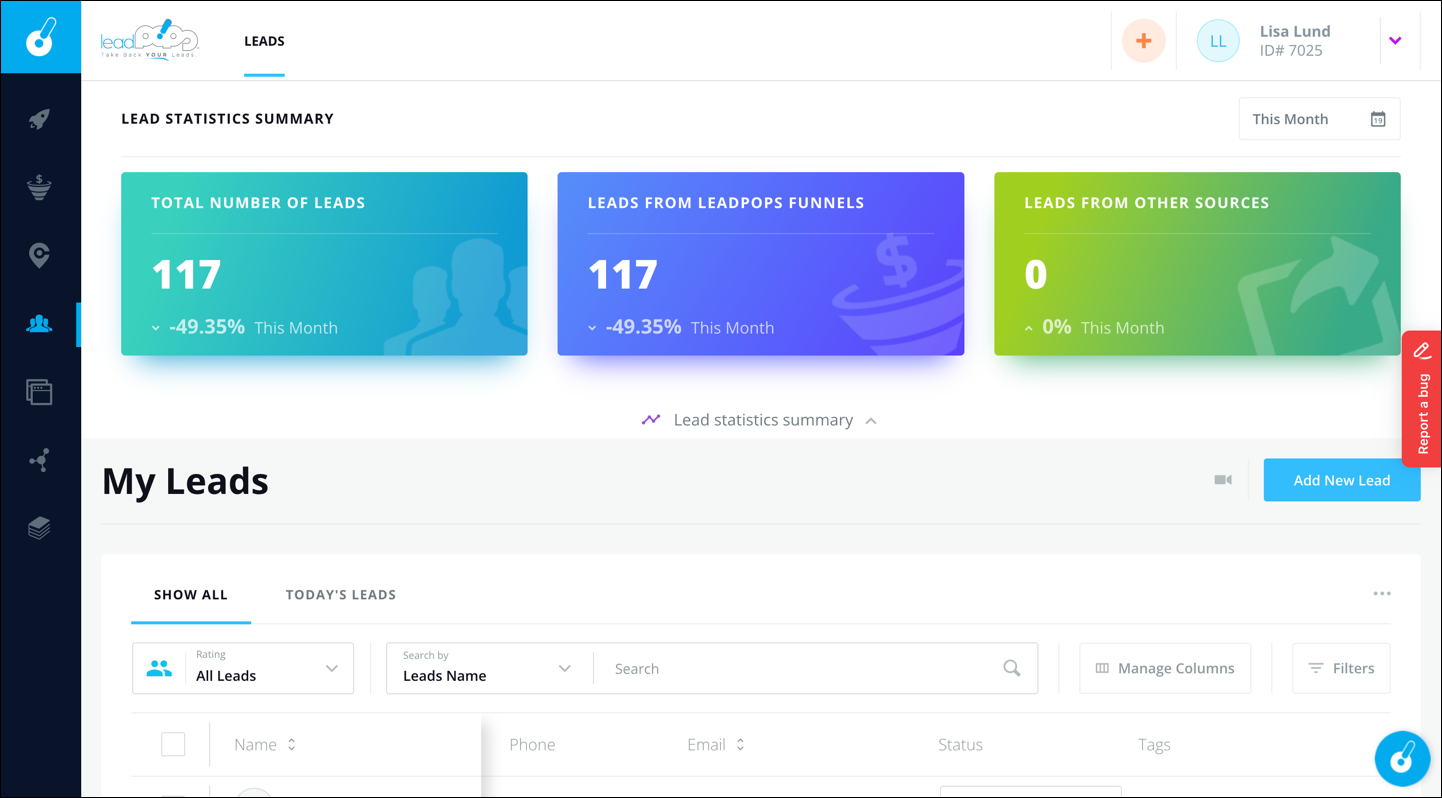 Each of your leads has their own profile in My Leads where we gathered all the information they entered in a Lead Funnel, like how they answered each question, and any other information you might know, such as contact info, birthday, and social media profiles.
We even added a way for you to assign a Status (New, Working, Completed, etc.) as well as Rating (Hot, Warm, Cold, Not Interested) and tag them with anything you want, like Self-Employed, Veteran, Realtor Referral, whatever. It's really up to you how you want to classify them.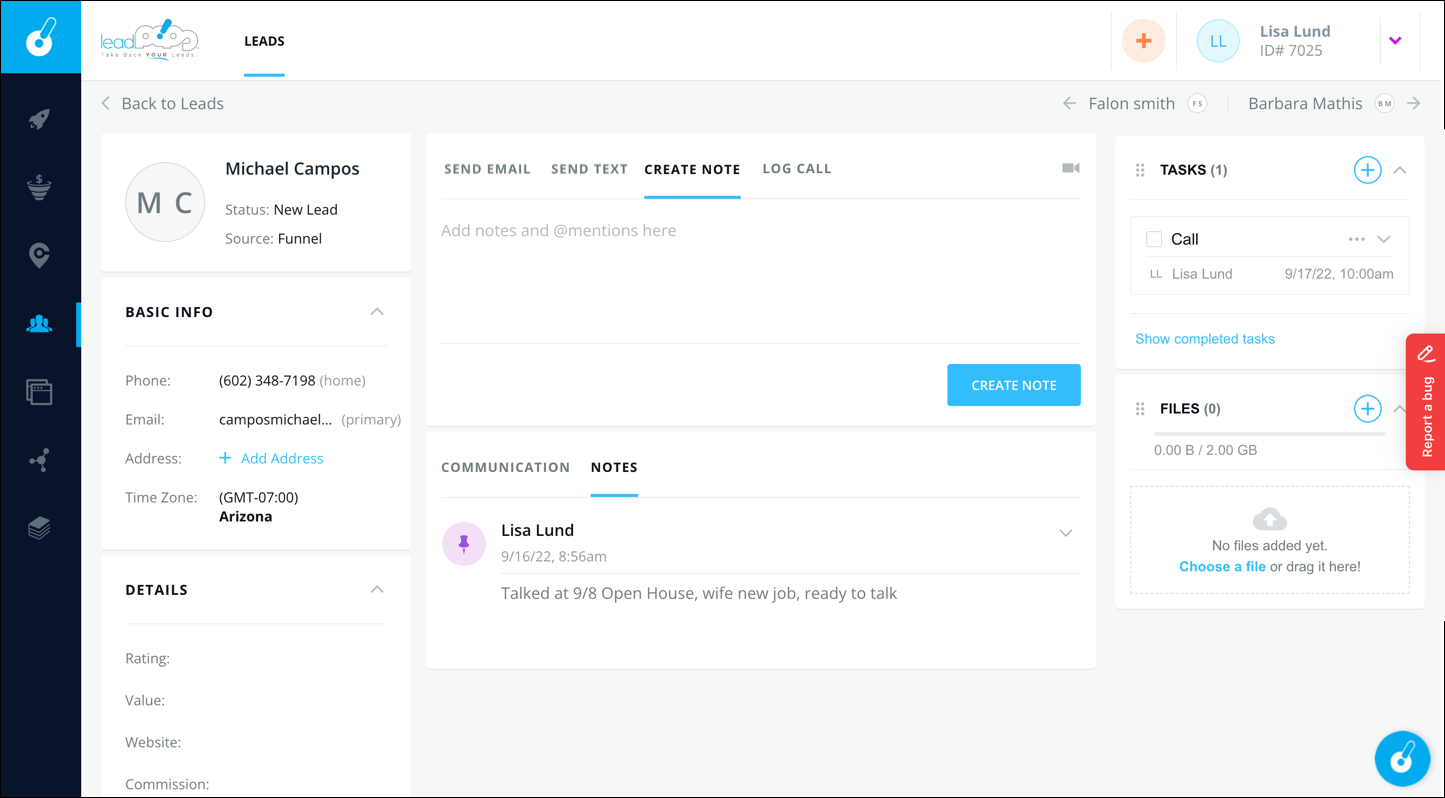 All this is done not only so you can report on the types of leads you have coming in, but so you can create a Smart List based on that criteria, and then send out an Email Blast or Mass Text to the Smart List that speaks directly to that audience. Make them feel seen and heard, by making it special to them.
Did you have a great call with a lead and ready to update their status to Hot?

Have an event coming up and want to tell your leads about it?

Or post a new blog you want your first-time home buyers to know about?
Do it all in My Leads.
My Leads is here so you can keep track of your leads, reach out to them when you need, and give yourself the best chance to turn those leads into WINS!