From My Leads, you can contact a bunch of leads at once or reach out to a single lead.
Multiple Leads
For contacting multiple leads at once, you can send out an Email Blast or a Mass Text.
Both of which can be done through your Smart Lists. Select a Smart List, select the recipients, then click the Send Email or Send Text option. Then you'll get to create your message.
For emails, you'll be able to add:
Subject Line

Email Message with formatting

Attachments

Cc contacts

Bcc contact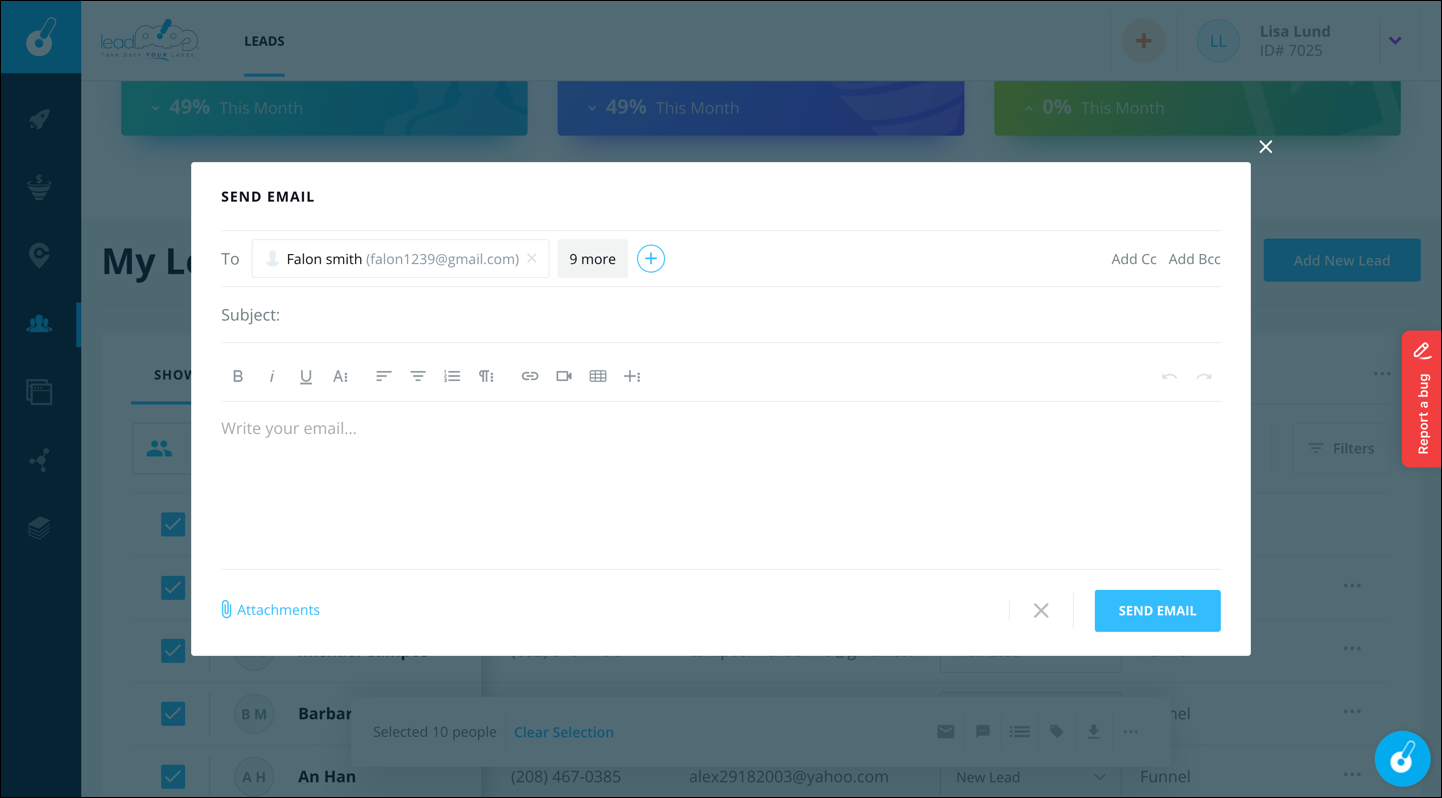 For texts, you'll be able to add:
Up to 250 characters

Basic text + Emojis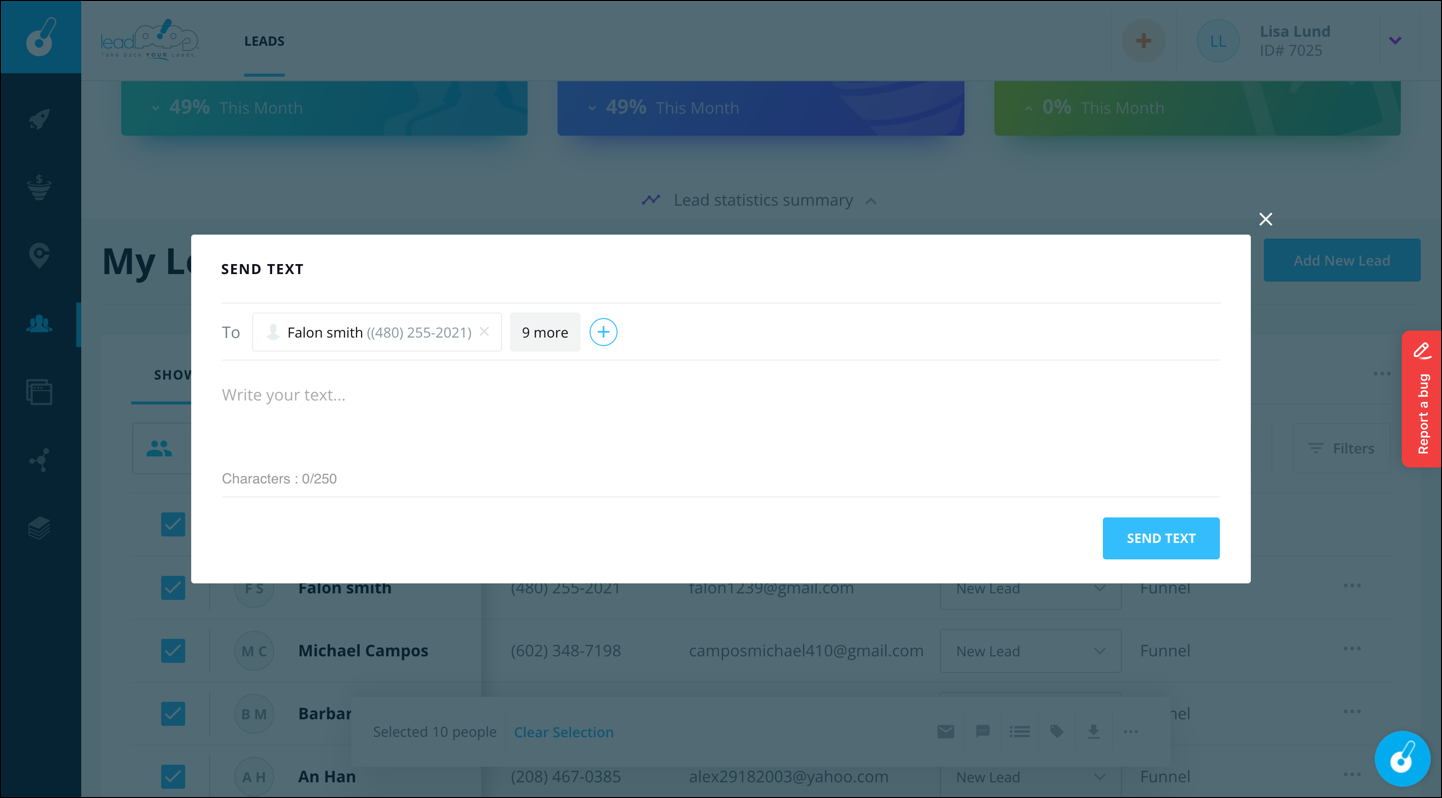 We'll send your message to the leads you selected and record the Communication Log. Super easy to keep track of.
See also: Send an Email Blast and Send a Mass Text
Single Lead
You can contact a single lead from the dashboard on their Quick Profile or their Full Profile.
From their Quick Profile, you can:
Send an Email

Send a Text
From their Full Profile, you can:
Send an Email

Send a Text

Log a Phone Call

Create a note
My Leads will keep track of the emails you send, text messages, call logs you enter, or notes you create. You can even add tasks to follow-up with them. All in one place.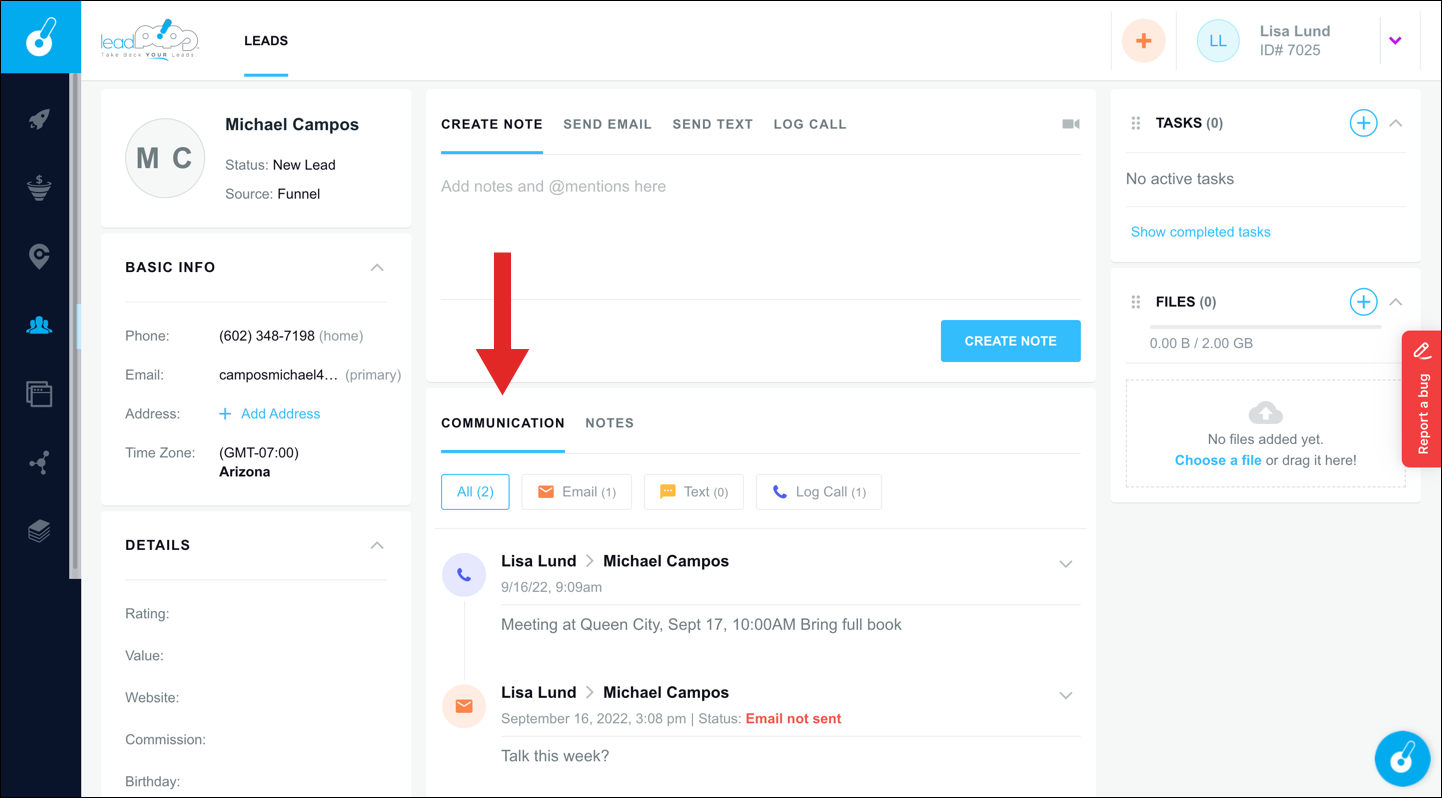 See also: Contact Your Leads