Most of you already know that our leadPops websites come with the Userway ADA compliance plugin baked right into them. But it has been goal of ours to convert the leadPops Funnels into an ADA compliant format as well.
We're excited to show you our ADA compliant leadPops Funnels. Here's how it works...
1. Log into your leadPops account here -- myleads.leadpops.com
2. Select the Funnel you'd like to make ADA compliant (i.e. -- conv-purchase-1234.secure-clix.com)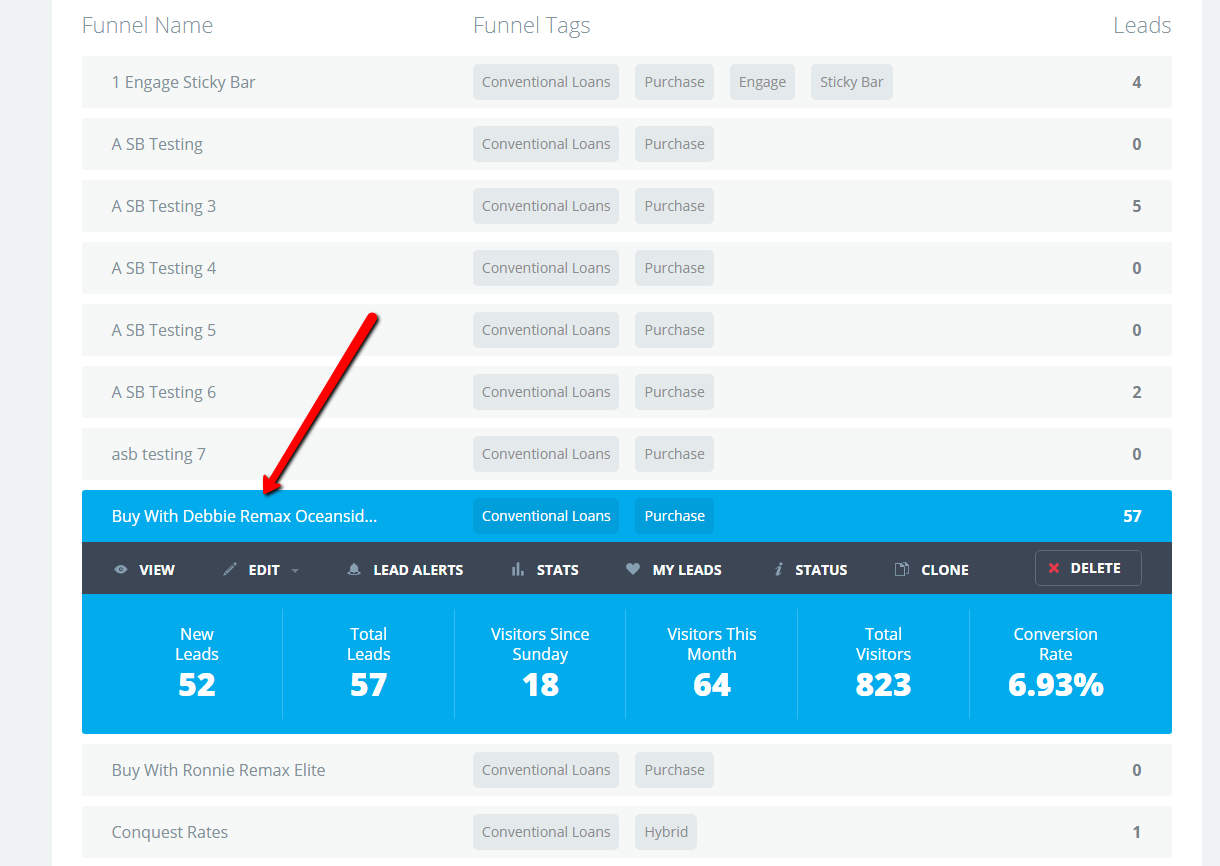 3. Select Edit -> ADA Accessibility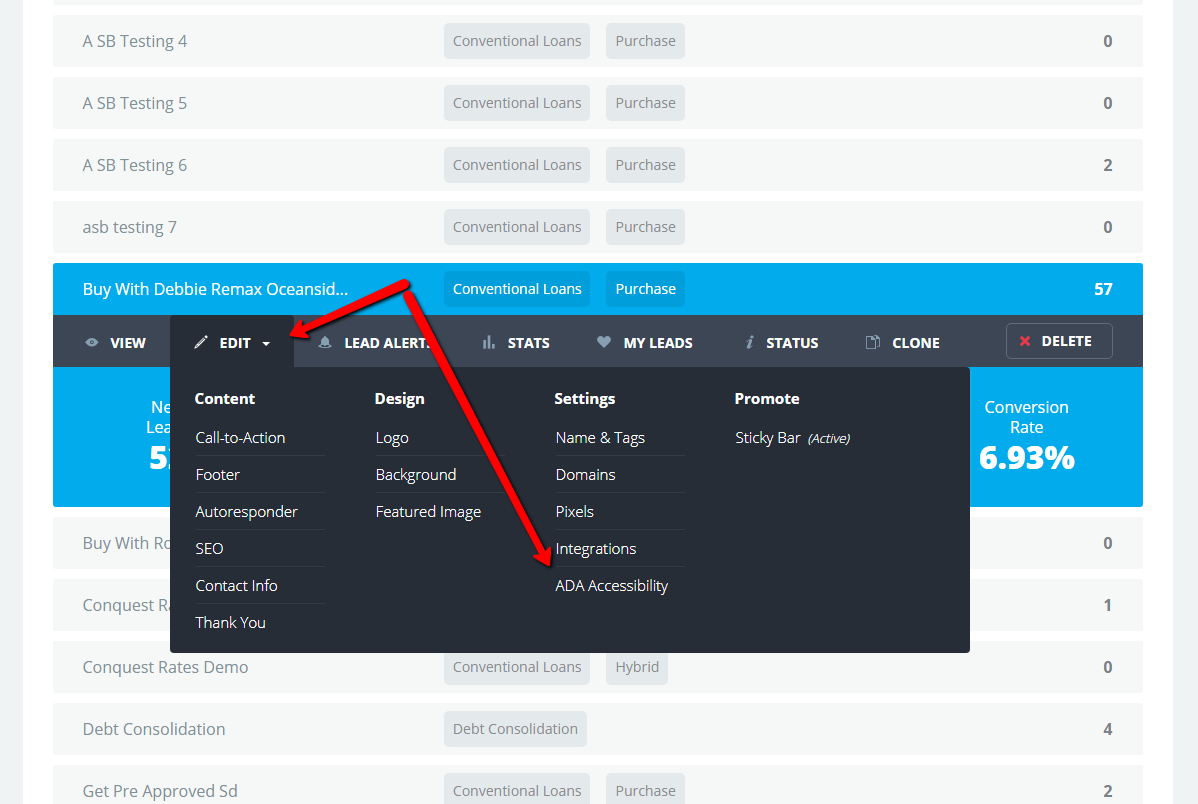 4. Select "Active" and click save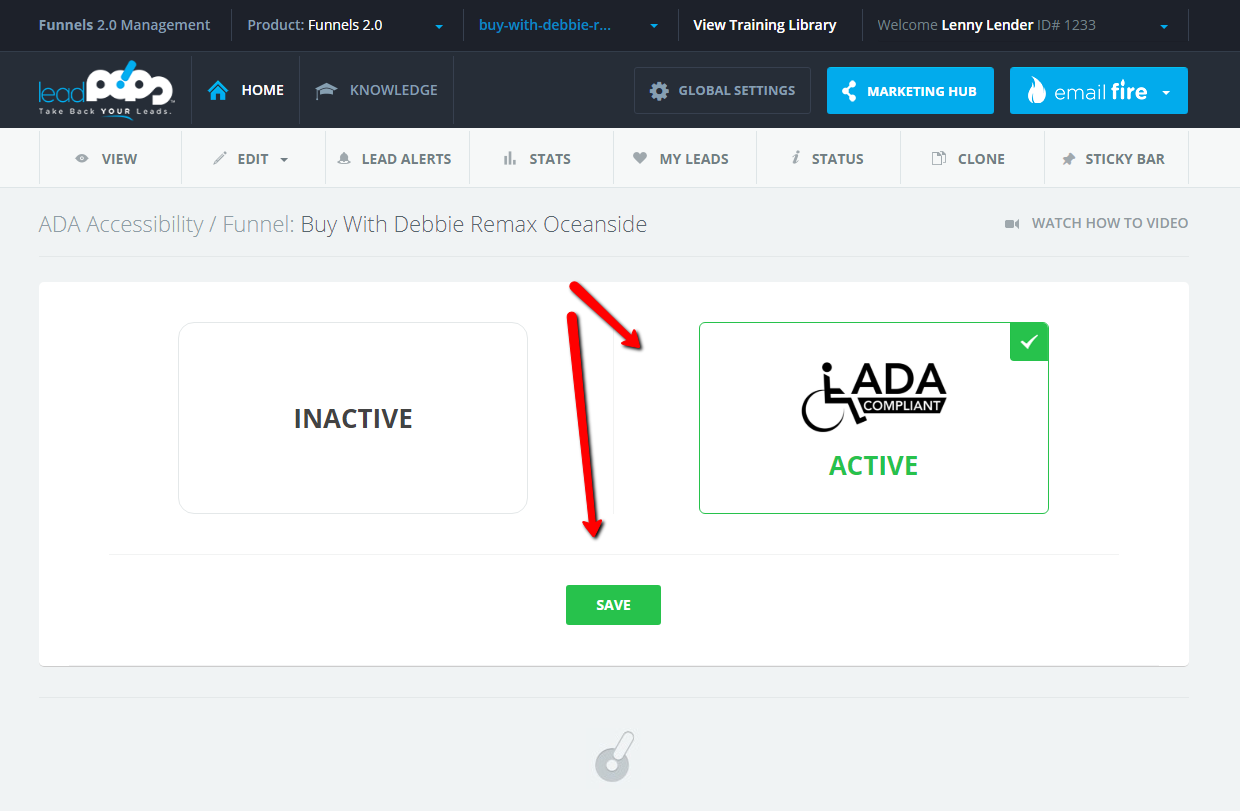 5. Now when you click "View" to open your Funnel, you'll have the option to toggle into Accessible Mode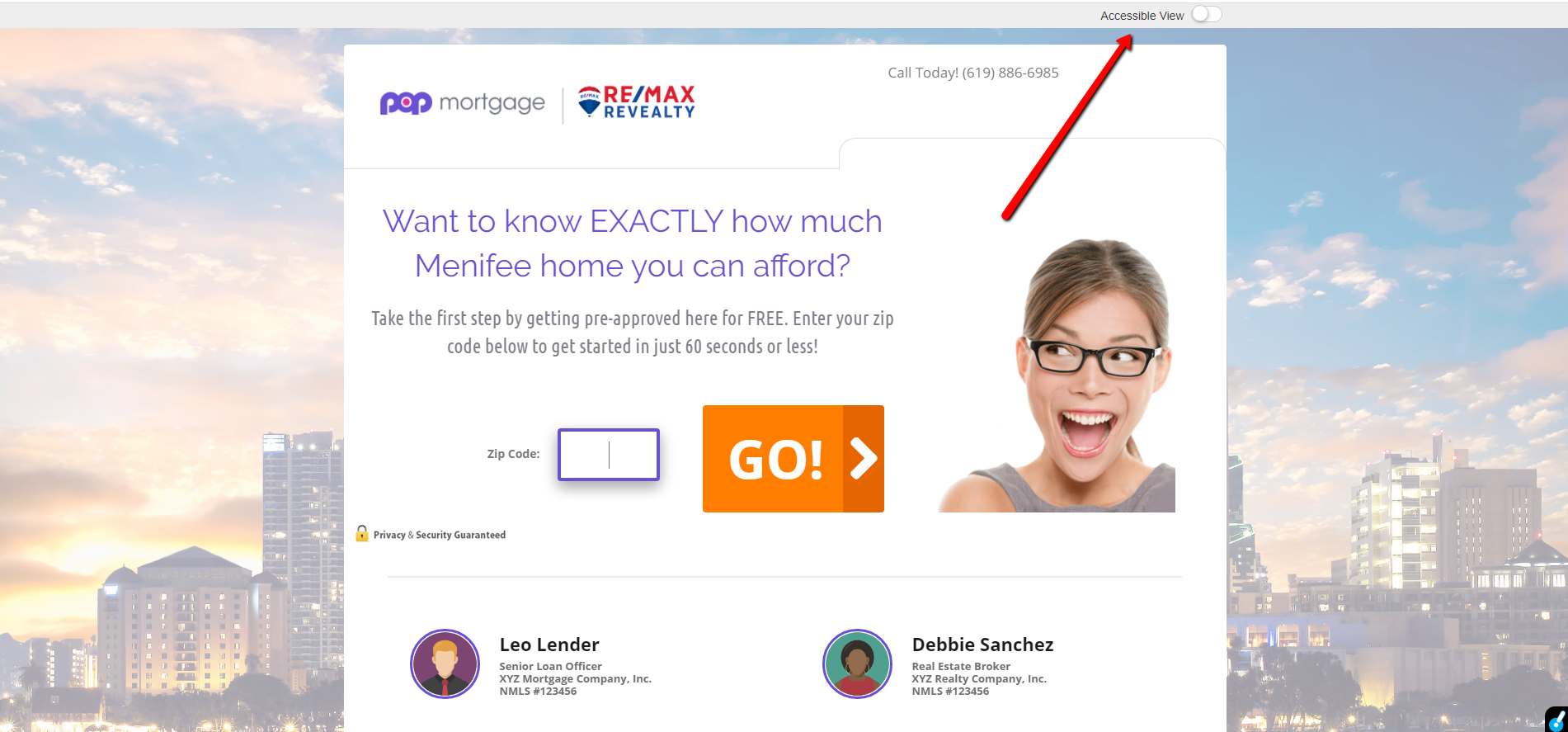 6. Clicking this toggle to active will refresh the page and load your leadPops Funnel with all the questions displayed on one page. This allows the Userway plugin to read all of the questions displayed on one page.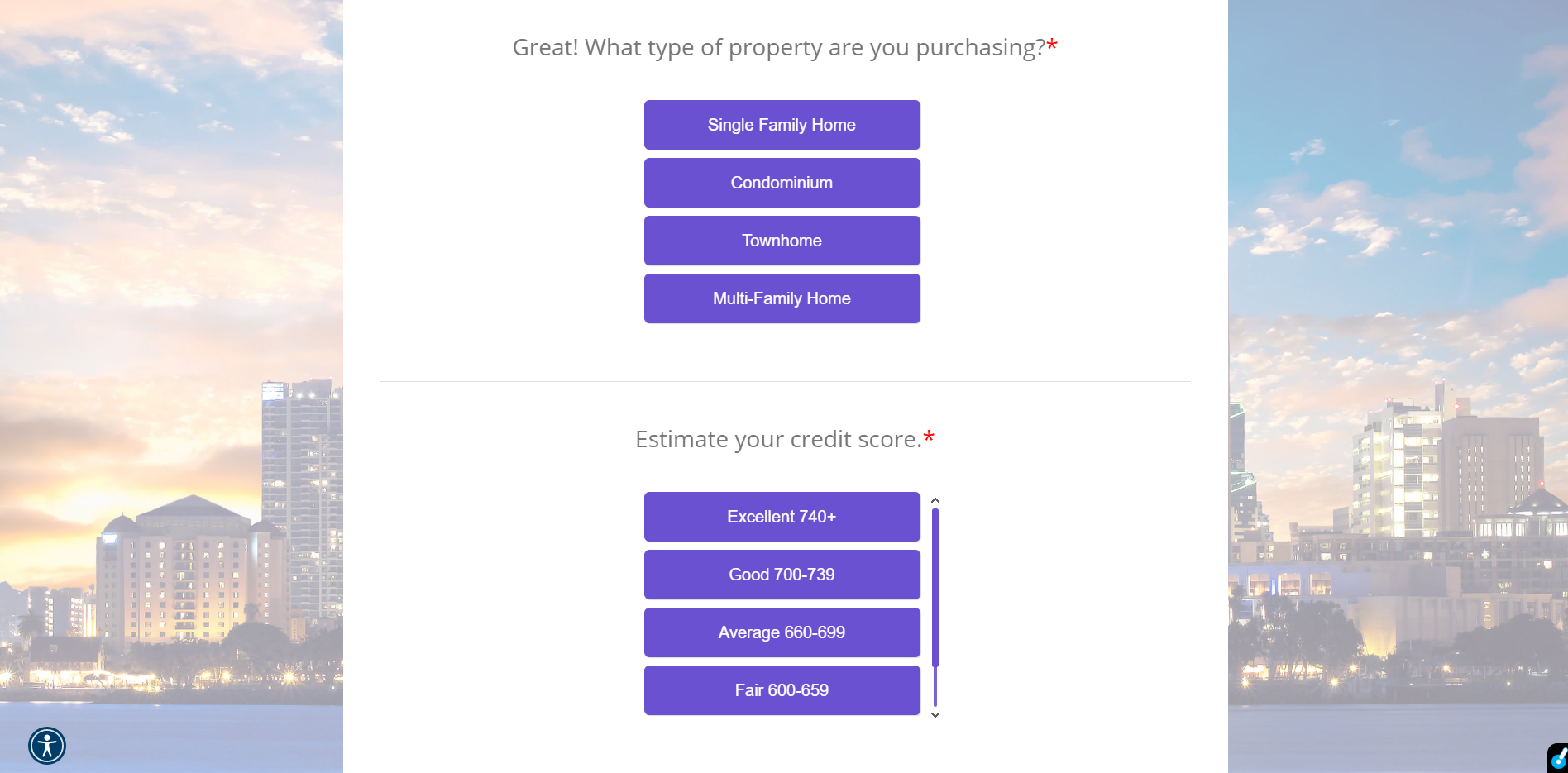 7. That's it! You've successfully toggled your Funnel into the ADA compliant mode. Now, what if you want to do this to ALL Funnels in one fell swoop? Navigate to the Global Settings option at the top of your Funnels admin panel. In there, select Settings, then click Ada Accessibility.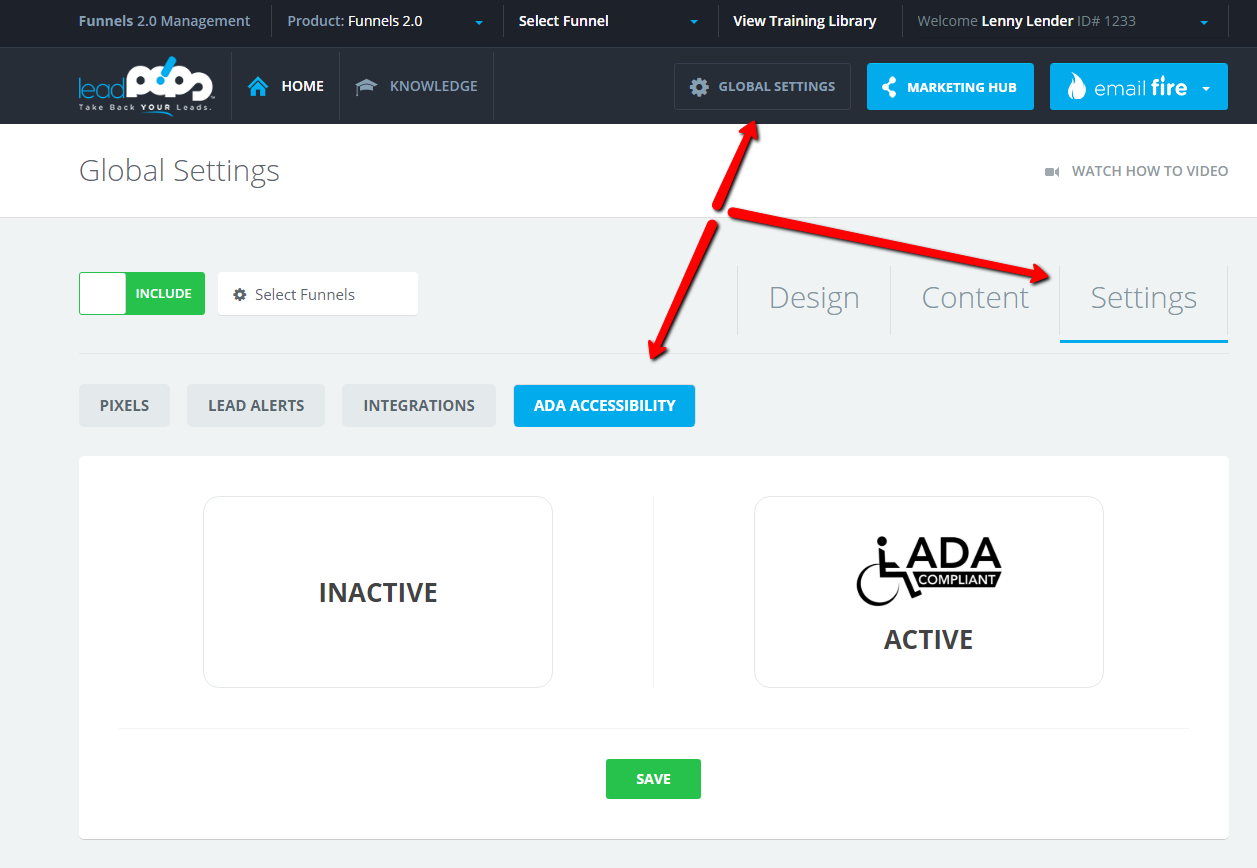 Reach out to our support team if you need help with this.
855.532.3767 ext 2