Take Advantage of the Resource Center
It's the blue button in the bottom-right corner of the screen! 
In it you'll find:
New feature announcements the moment they're released

Tutorials to get you on the Fast Track to Success

leadWars video tips so you can win the war on leads

Access to your free Digital Marketing Assessment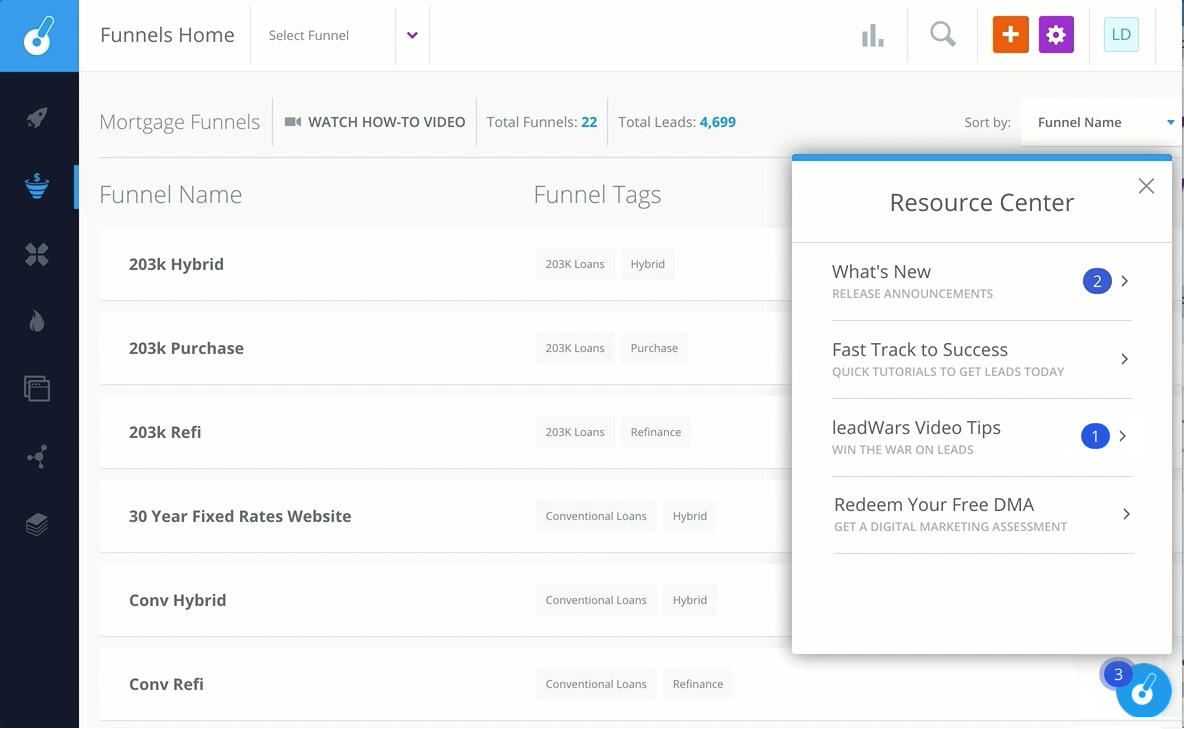 We're here to help you get more clients, and this is where we bring all our resources together.
Let's take a closer look...
WHAT'S NEW
Any time we release a new feature, whether it's a better way to customize your form or a new email template you can copy-and-paste, a notification will pop up. When you see it, click it.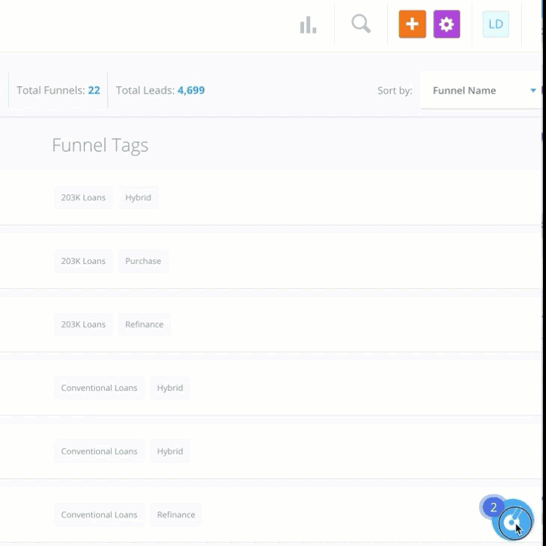 Each announcement comes with a quick intro to the feature, a link to any related help articles, and occasionally a short walkthrough to show you how it works.
That way you know right away how it can help you win more clients – on your schedule, at your pace, when you're already in the application.
FAST TRACK TO SUCCESS
The Fast Track to Success portion of our Resource Center brings the basics of leadPops to life.
They're short and sweet interactive tutorials you can complete at your own pace. Each one takes less than five minutes. They'll show you the best way to make our application work for you.
Click a Lesson, and walk through the steps. We put them in the order we think is best, but it's really up to you.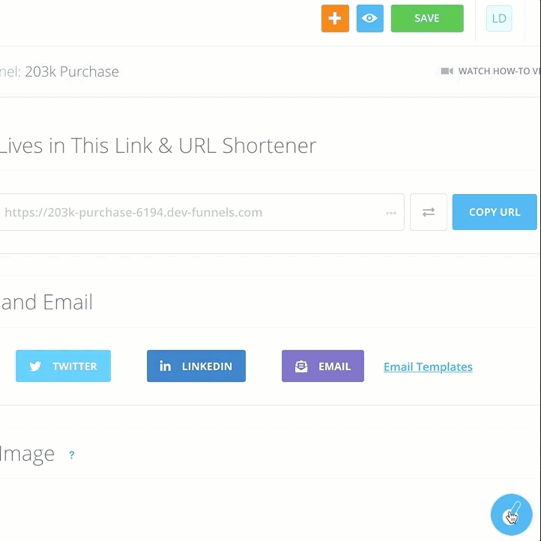 Take advantage of the videos. Click on the leadPops Pro Tips. Check out the extra links we include. It's all there for your benefit. If you don't have time the first time around, come back and dig deeper when you can.
As you complete each one, let us know what you think! Most have an option to ask questions and give feedback at the end of each one.
leadWars VIDEO TIPS
If you don't know about our leadWars YouTube channel yet - now you know. And that's huge. It's where CEO of leadPops, Andrew Pawlak, shares a video each week on the seven essential steps to Digital Lead Generation. 
As Andrew says, "there's no 'get rich quick' scheme when it comes to generating qualified leads and making money online, but there is a method." It's not just driving traffic. It's about the journey you take them on to actually turn that anonymous click into a lead, and then from a lead to a client.
Every time we post a new video, you'll get a notification in our Resource Center where you can watch the video from there or open it up on YouTube. Stay informed. Win the war.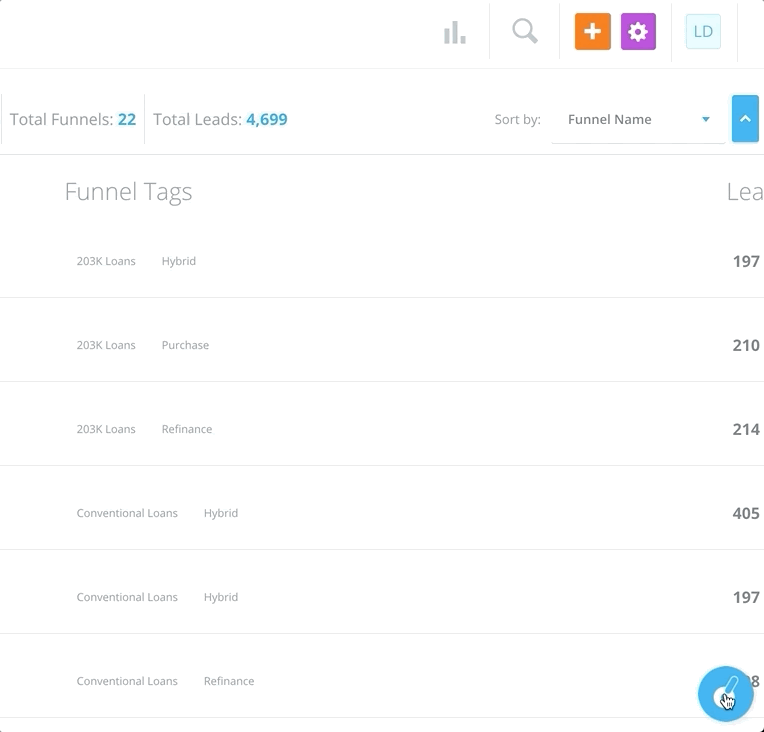 REDEEM YOUR FREE DMA
Everyone that signs up for a free trial of leadPops ALSO gets a free Digital Marketing Assessment (DMA). 
It's where we take a look at your online presence and determine:
Proven marketing strategies that best incorporate your leadPops solutions and tools

How you rank in YOUR market and learn how to separate yourself from the competition

Key tactics to help you retain and develop new relationships with producing real estate agents

How to take full advantage of the competitive edge you'll gain by utilizing our team of experts and white glove "Do-It-For-Me" marketing services

Little known secrets to generate exclusive leads and grow your referral business
When you're ready to take that step, click on the link to set up a time when  you're available. Work can get busy, but free is free! Take advantage.
Want More?
As new features, videos, and tutorials come out, we'll add them to the Resource Center. But if you have an idea of what you'd like to see, whatever it may be - an email template, a feature walkthrough, let us know! 
We'll see what we can do. The Resource Center is here to bring all our resources together in one place while you're already working in the app. When you're ready to get down to business, it'll be there for you.