Your leadPops Dashboard is your kickstart to our 1-2-3 Platform Punch.
Create a Lead Form
Share it online
Email blast your Leads
You'll see links to each of our three main features right in the middle of the screen. You can jump right to their dashboards from here.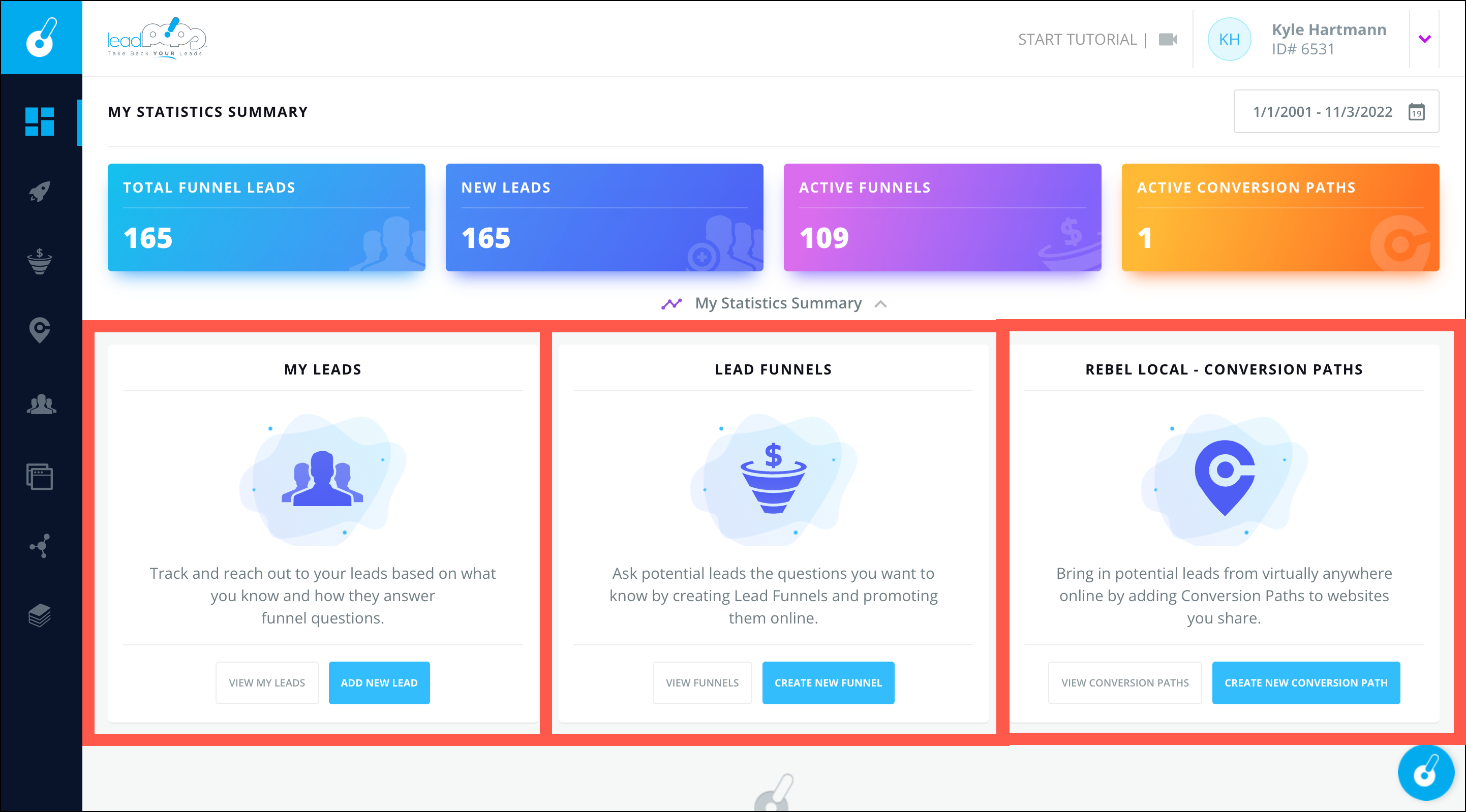 Above the main features, you'll see stats on what's new and what's active in your system based on the Date Range you select:
Total Form Leads (leads that exist in your system)
New Leads (leads that came in today)
Active Forms (lead forms Active and able to bring in leads)
Active rebel Paths (rebel paths Active and appearing online)
To get back to this Dashboard, click the Dashboard button at the top of the left-side menu.