A list of all your leads appears on the SHOW ALL tab of the My Leads Dashboard.
To see what leads came in today, select the TODAY'S LEADS tab. If you created any Smart Lists, you'll see tabs for those next to the TODAY's LEADS tab.
Add/Remove Columns
To change what columns you see on the dashboard and what order they appear in, click the Manage Columns button to the right of the Search option.
On the left, you can select which columns to include in the table.
On the right, change the order the columns appear by dragging and dropping them.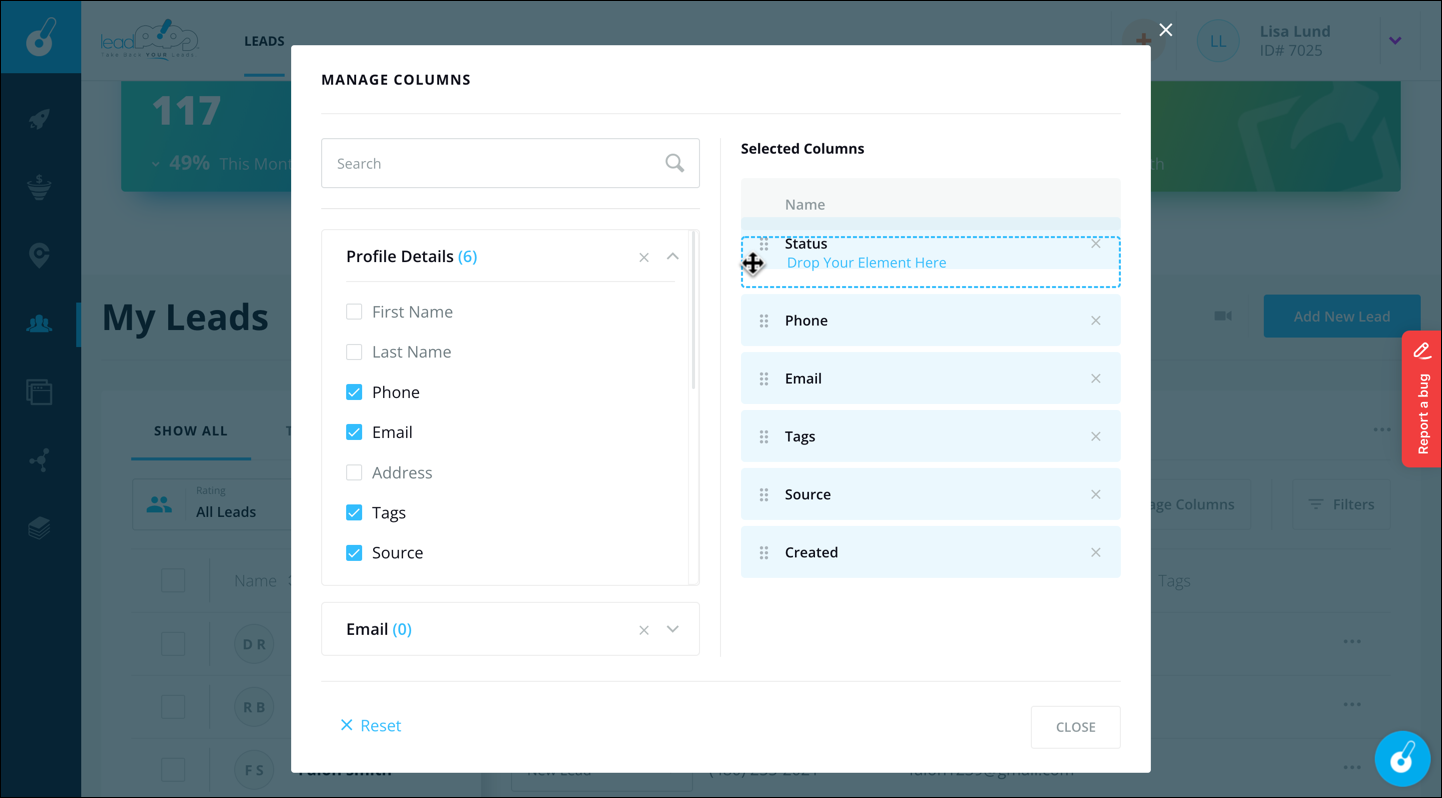 View Lead Profile
Besides the information on the dashboard, you can also view a Quick Profile and a Full Profile for each lead.
Full Profile
The Full Profile for a lead shows you all the information we gathered on them and gives you a place to add more information, contact them, add notes, add tasks, and add files.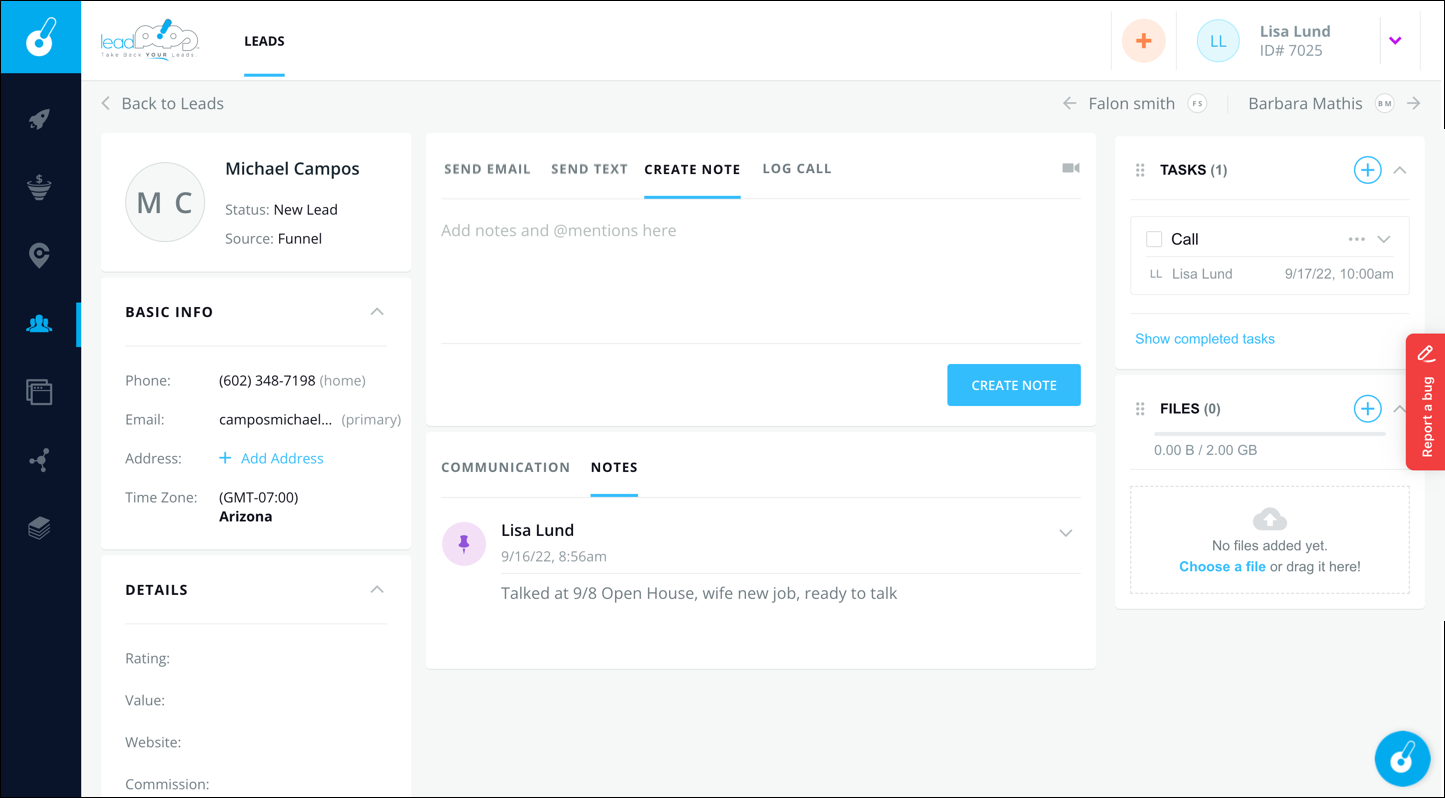 To get to their Full Profile, hover your mouse over the lead's Name on the My Leads dashboard, and click Full Profile.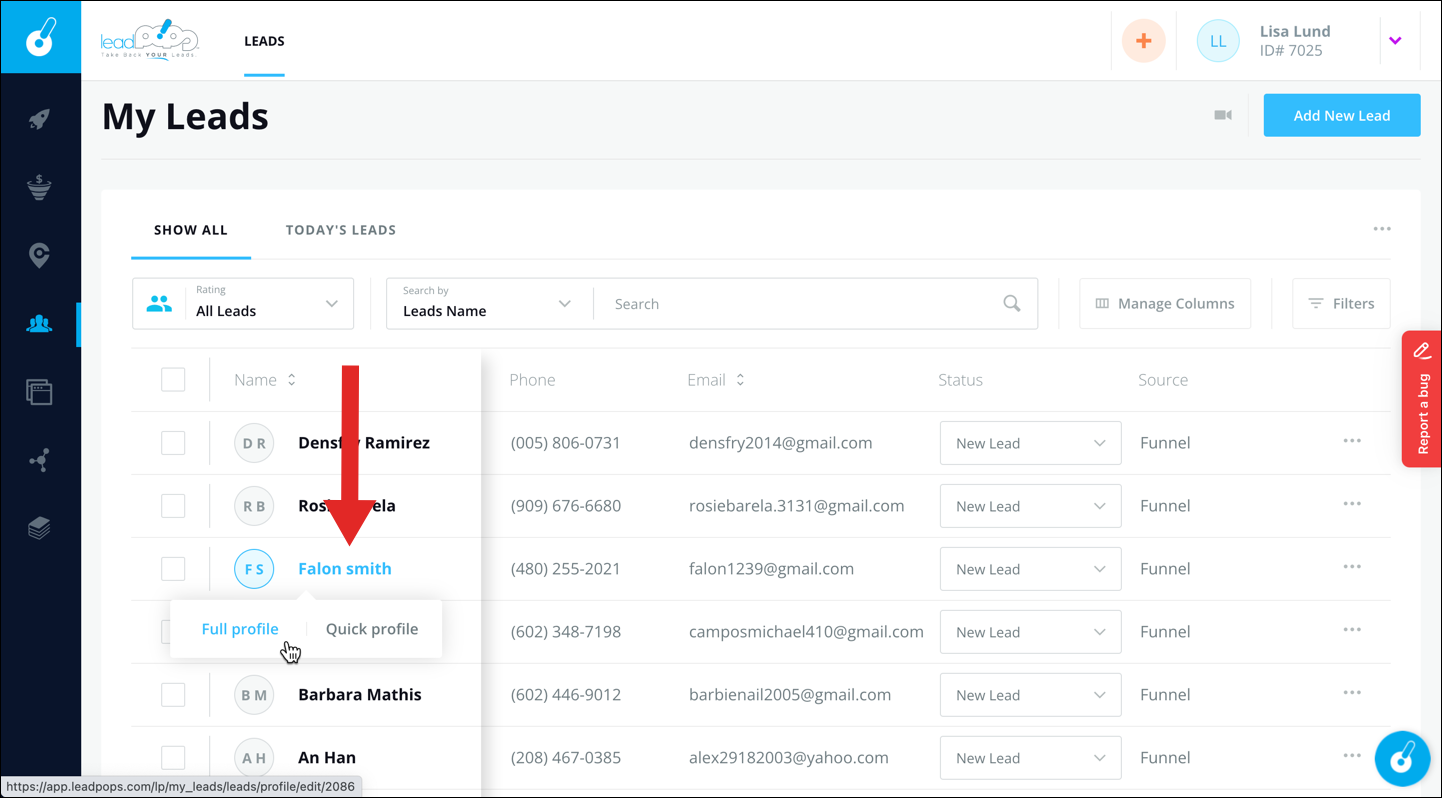 See also: Edit a Lead
Quick Profile
The Quick Profile for a lead gives you a quick look into their profile without leaving the My Leads dashboard. You can see their Basic Info, a few other details, their Communication History, and any notes or tasks you added.
You can also send a quick email or text using the action buttons at the bottom of the profile.
See also: Email or Text a Single Lead