Most clients set up their leadPops accounts so that their leads are automatically connected to their CRM. Check out our CRM overview for how to do that. 
Occasionally, however, there are instances where you need to export your leads from a particular form. You may do so directly from your leadPops admin panel. 
Please reach out to the leadPops support team so that we can help you with this. We are happy to do this for you. Email us at support@leadpops.com or call us today! If you're more of the Do-It-Yourself type of person, follow the steps below! 
How to view your leads
Start by logging in to your admin panel at app.leadpops.com
You can click on any form  to see all historic leads, OR, look for the number of leads to view funnels that have new leads.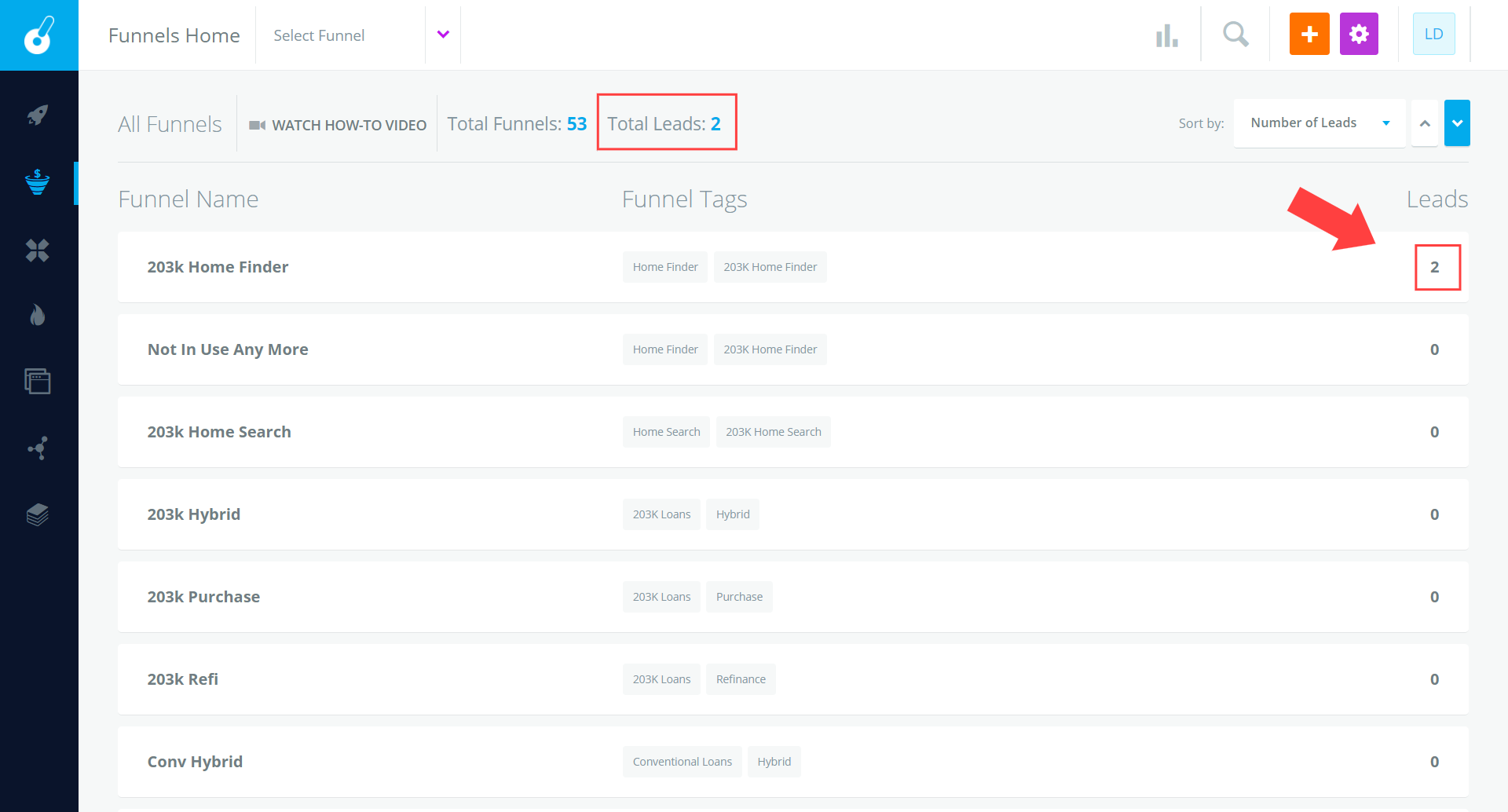 Leads can be viewed and exported on a form-by-form basis.
Click on the form you'd like to review and then select the leads button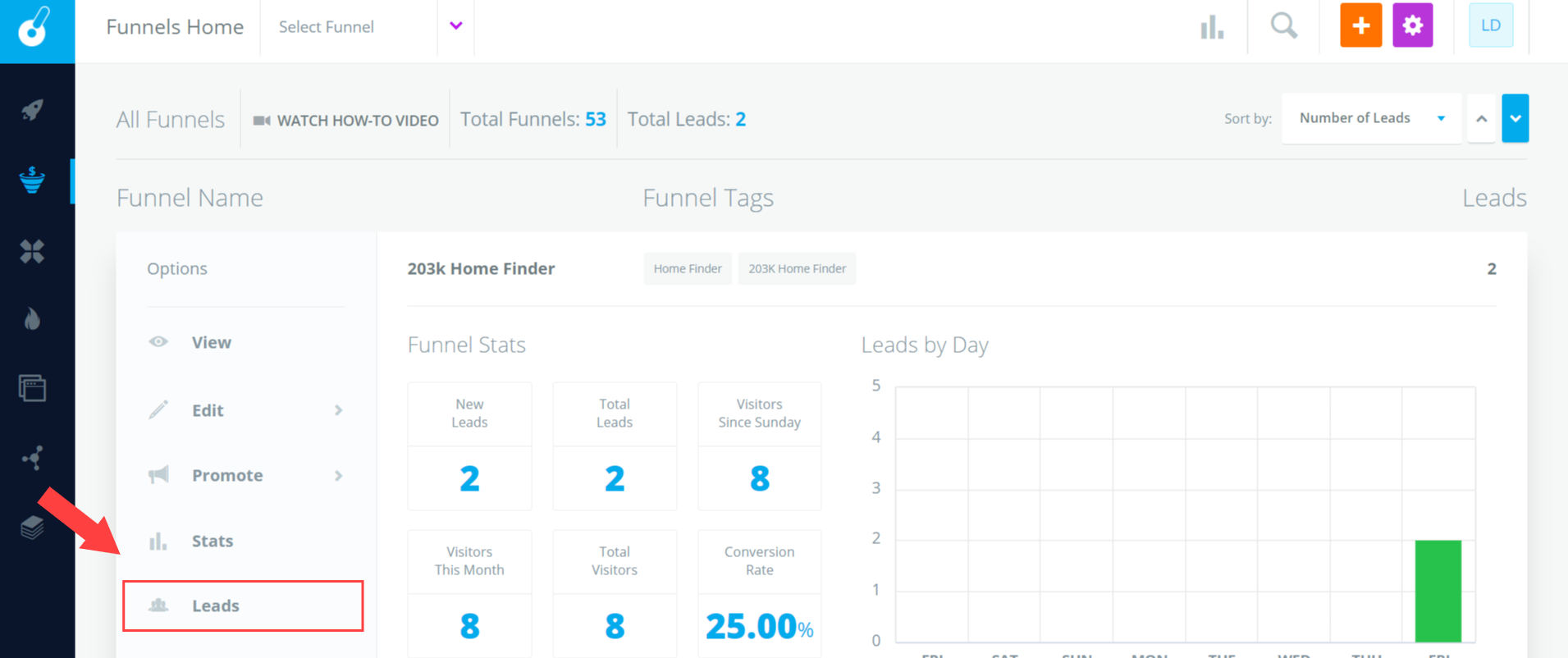 All new leads will be highlighted green: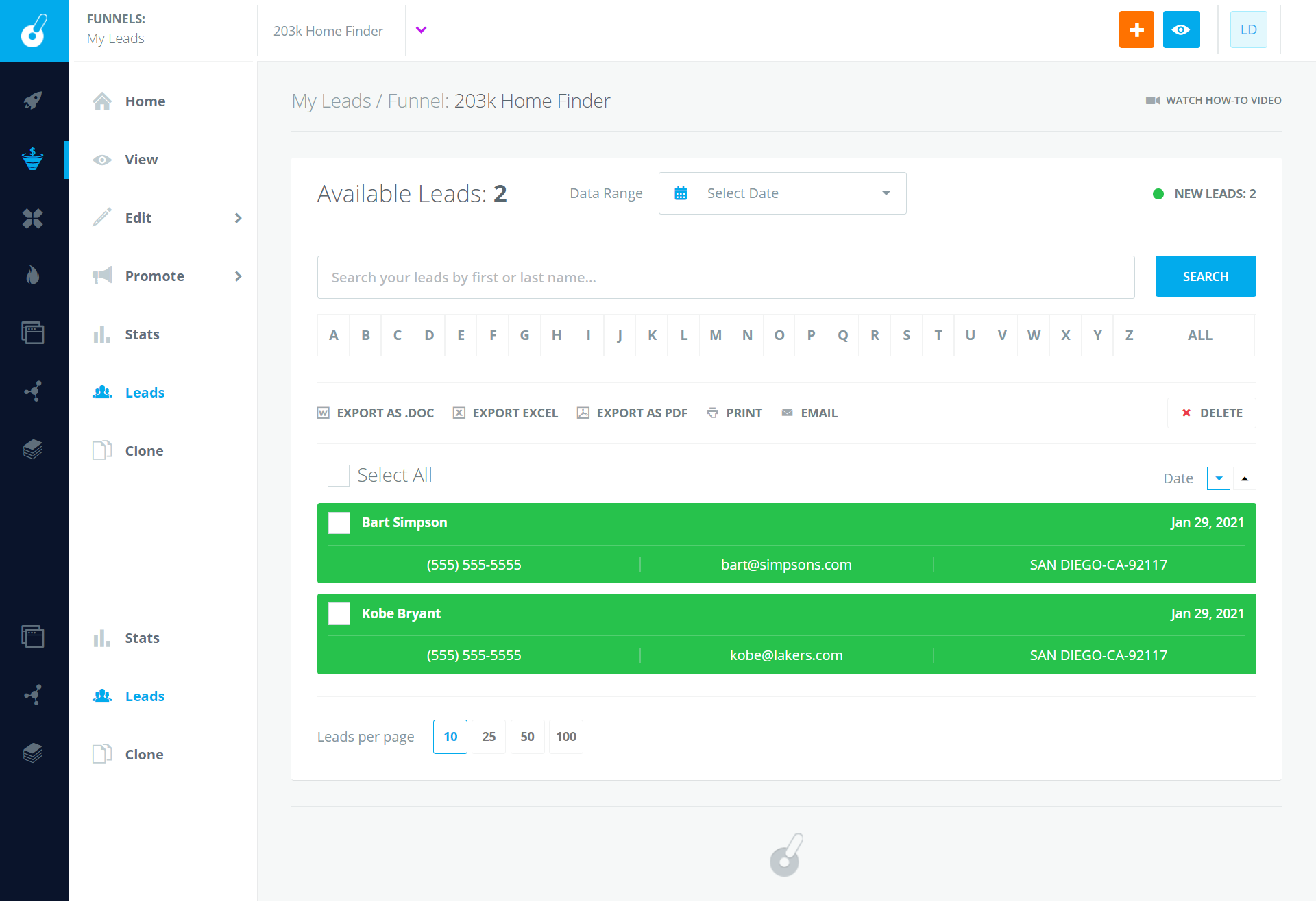 If you click on a lead's name, you can see that individual's answers to the form questions: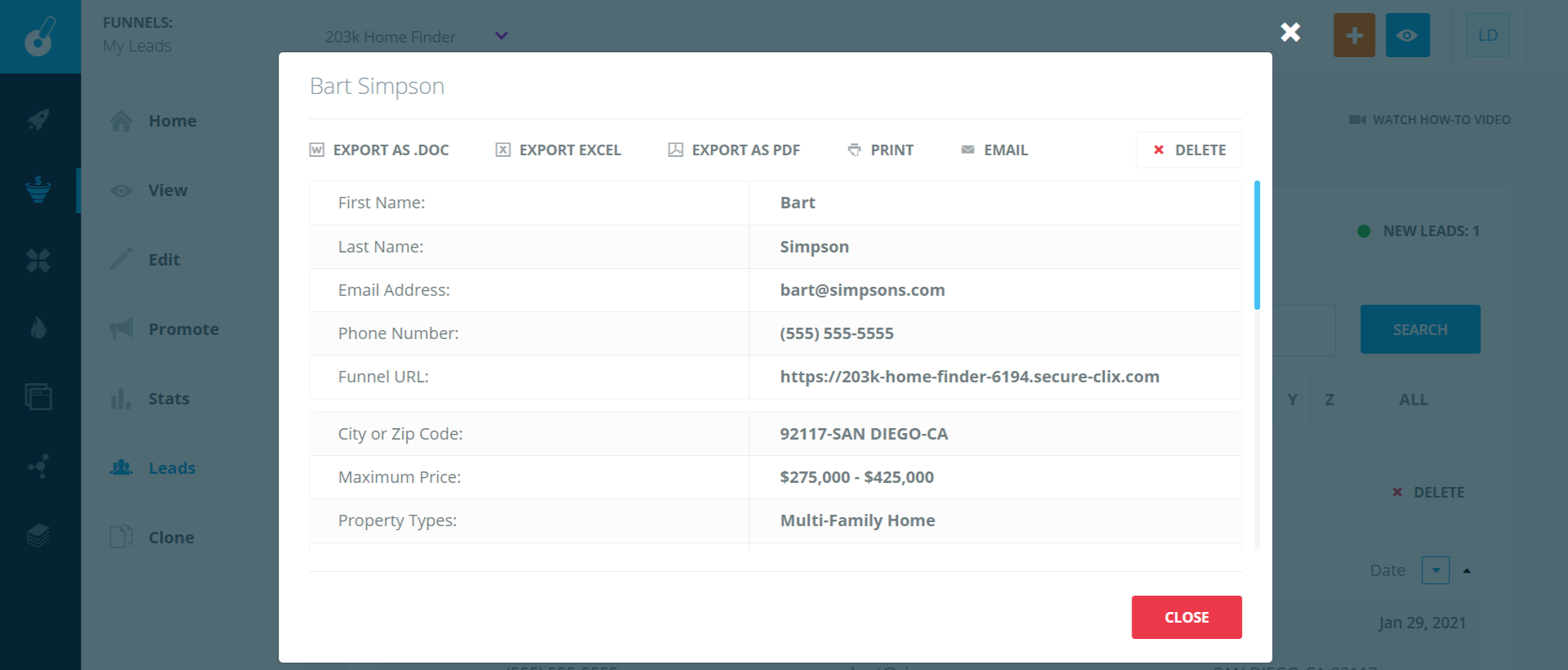 Once you've reviewed the lead's details, press "Close." The lead will no longer be green in your list view - it will switch to the standard color scheme.
You can also change the date range or search by lead name: