If you're using Bonzo as your lead follow up system, then you'll want to integrate leadPops Funnels directly with that platform.
What we need to connect leadPops & Bonzo is called a webhook URL (also referred to as a posting url). This webhook is something you'll need to get from Bonzo (using the steps below) and provide to leadPops via support@leadpops.com to complete the direct integration.
1. Login to your Bonzo account and select "Settings" from your name down-down:

2. Navigate to "Webhooks" seen here:

3. Then click "Add new webhook" displayed here:

4. Name your webhook, assign the campaign, then select "leadPops" from the integrations downdown menu displayed below: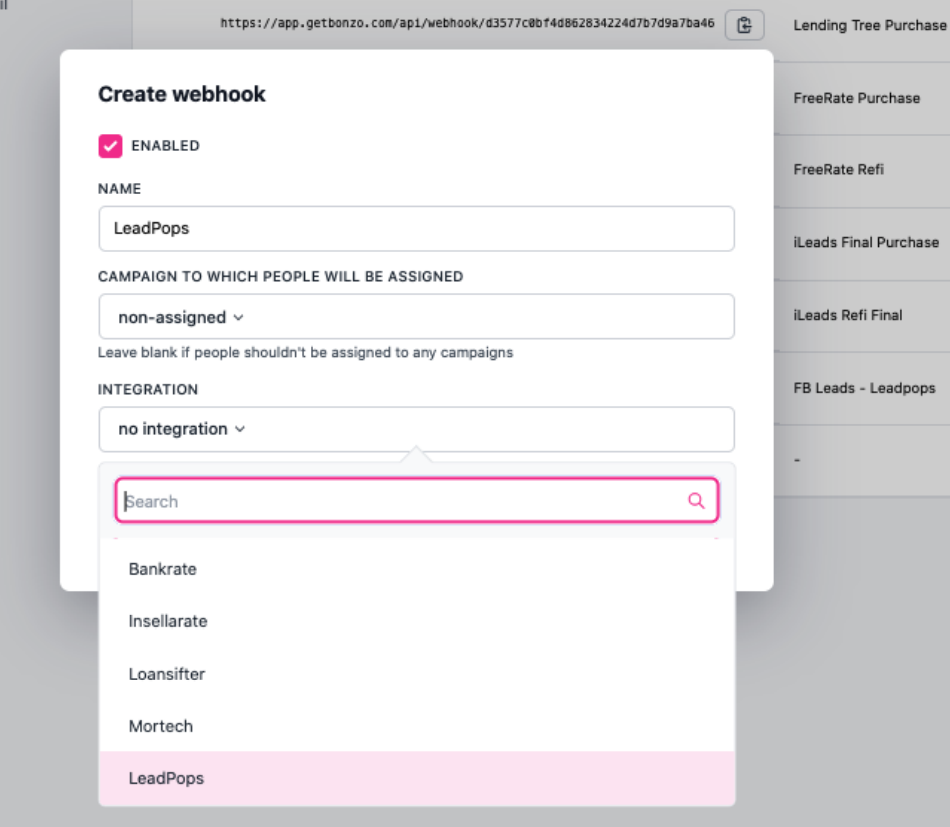 5. Copy this webhook URL. This is what you'll email the leadPops support team in step 6.

6. Send us your Bonzo Webhook url via email to support@leadPops.com. In that email, include the url and let us know if you'd like this webhook url (integration) connected to ALL of your leadPops Funnels, or just specific leadPops Funnel URLs.
Thanks