leadPops Funnels are designed to engage with your potential clients and capture their information so you can begin the conversation. It's a digital tool, but that doesn't mean you can't use them in your print media campaigns!
Consider a QR CODE GENERATOR to create a QR code for your Funnel. You can place it on your own or  an agents direct mail campaign. This makes it easy for the recipients of the mailer to access your form, giving you the highest chance of converting the consumer into a lead.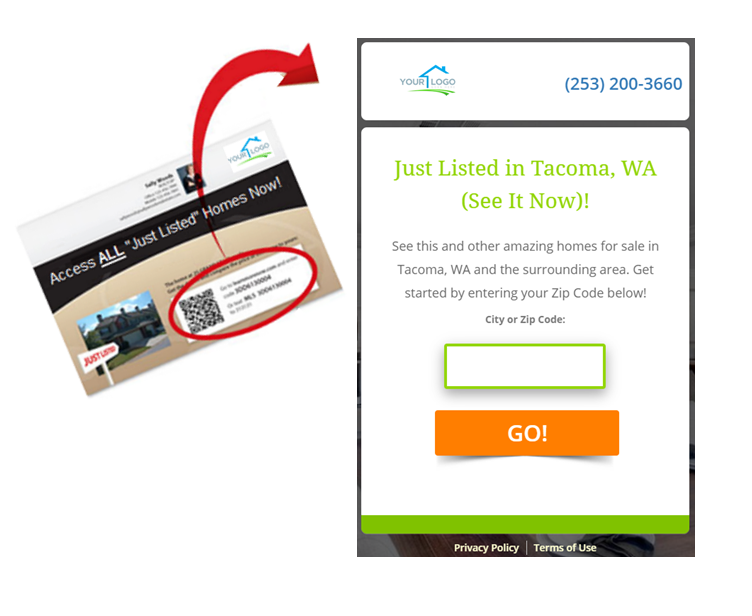 1) Create a QR code by placing the link to your form into a QR Code Generator. There are tons available online - we like using https://www.qr-code-generator.com !
2) Download the QR code and provide it to your print media designer, along with a strong Call To Action. 
Here's an example: a local real estate agent sends out a "Just Listed!" Direct Mailer Postcard to a neighborhood. A possible Call To Action would be:
"Access ALL "Just Listed" Homes Now!"
"Want to know how much buying power you have? Get Today's Mortgage Rates with My QR Code!"
"See If You Qualify For This Home Before It's Too Late!" 
PRO TIP: If you make any changes to the URL, it will subsequently change the QR Code. Triple check before printing any campaigns that your QR Code correctly sends users to the relevant form, and then do not change the form's URL or the QR code.