The Extra Content option was created to give you more flexibility and add more content to your funnels.
Remember: You want to keep the content simple. There's no need to overwhelm people, and ultimately you want to encourage them to fill out your funnel. But as a marketer, there is opportunity to introduce additional information and value-added content for your consumers.
Here are instructions on how to create Extra Content on your funnel:
1) Select Your Funnel that you want to add Extra Content to (i.e. 203k Home Finder)
2) Click on Edit, then Extra Content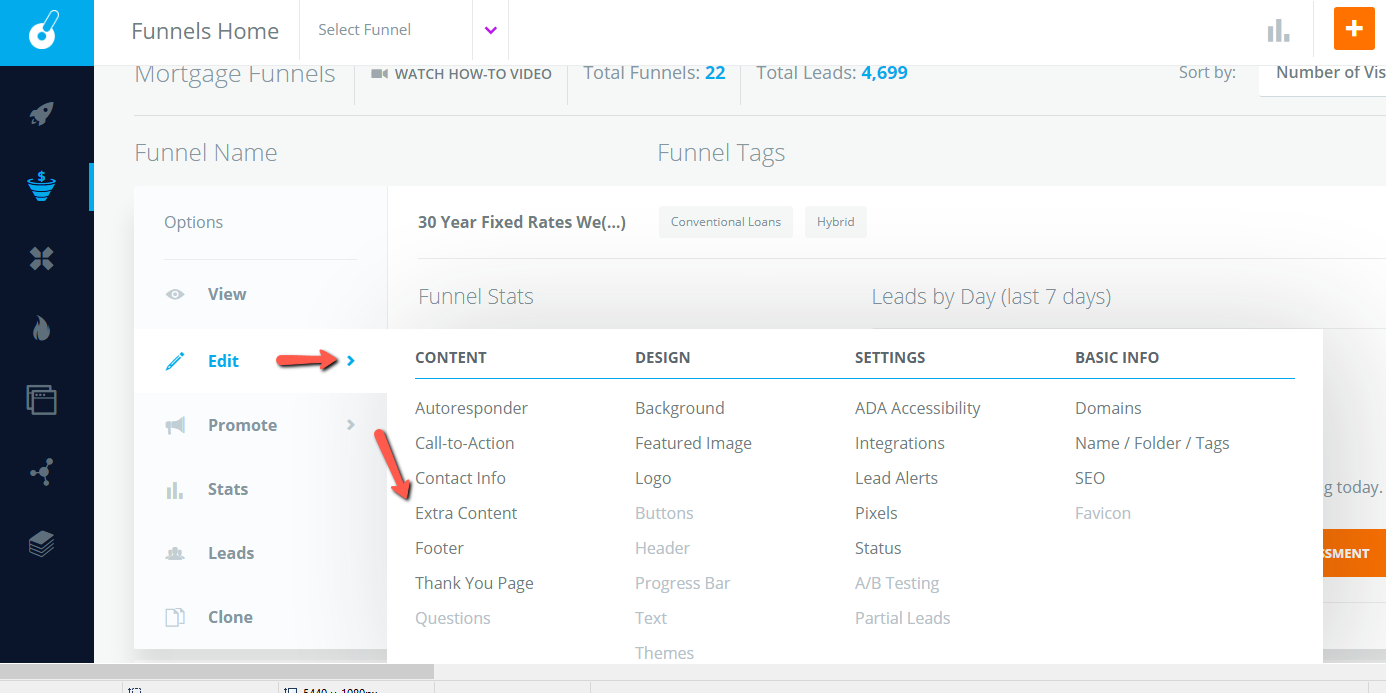 3) Once in the Extra Content section, you can begin editing your content by typing directly within the Extra Content Editor, and using the toolbar above to format and add more custom elements.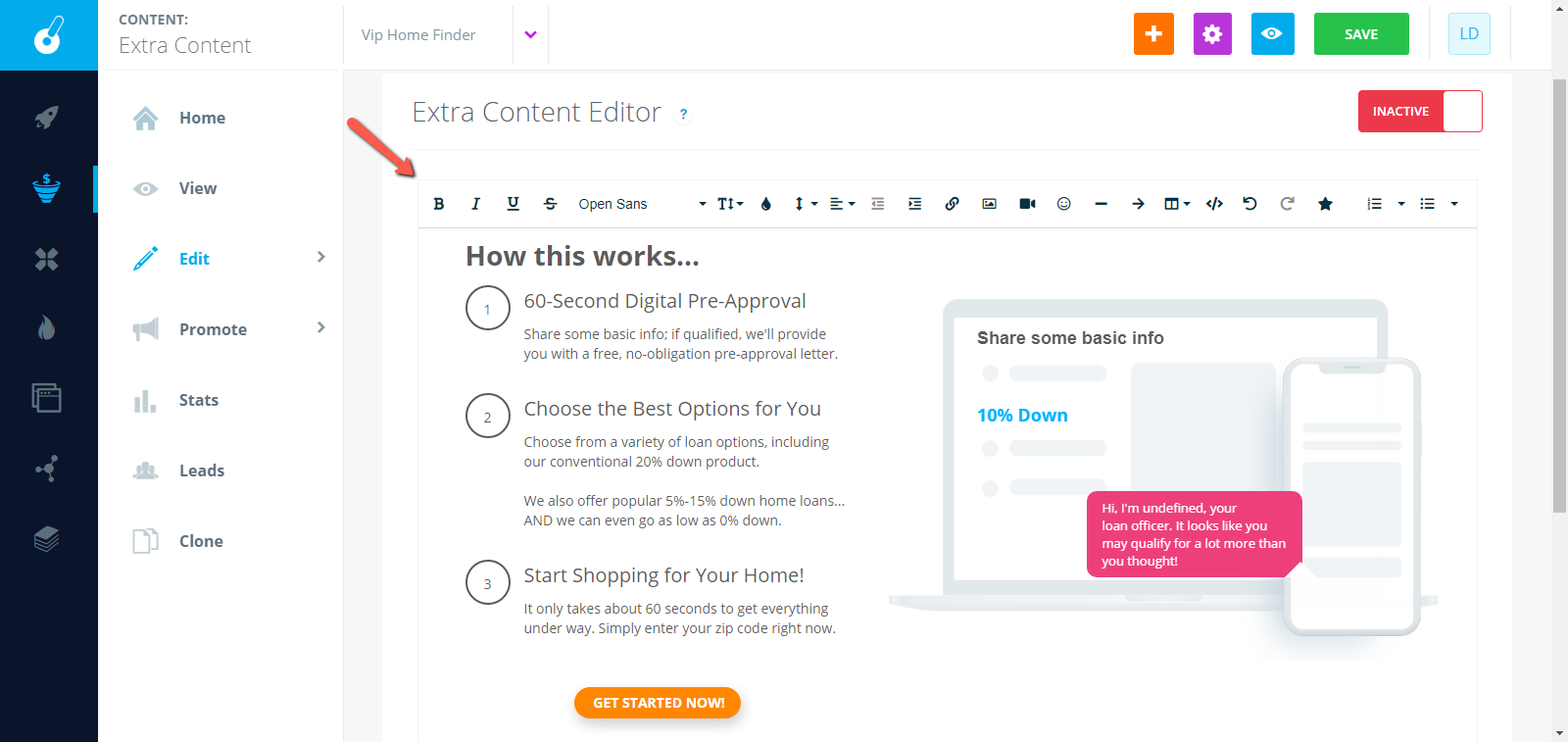 By default, a ready-to-go template is inserted for you in a WYSIWYG ("What You See Is What You Get") editor. This content is all customizable! Be sure to save your changes as you go.
Examples:
Check out some examples of the templates below.
Tips and Tricks:
1. If you make a mistake, you can always select the Undo button in the toolbar.
2. Create a powerful Call-To-Action that will draw the user back to an anchor point at the top of the page. Try typing some text, such as "Get Started Now!" and then press "Add CTA Button."
3. We have created some powerful plug-and-play templates to make the most of this Extra Content section. Use them alone, or in combination with each other. There is no limit to how many templates you choose. And, selecting "blank template" will remove everything.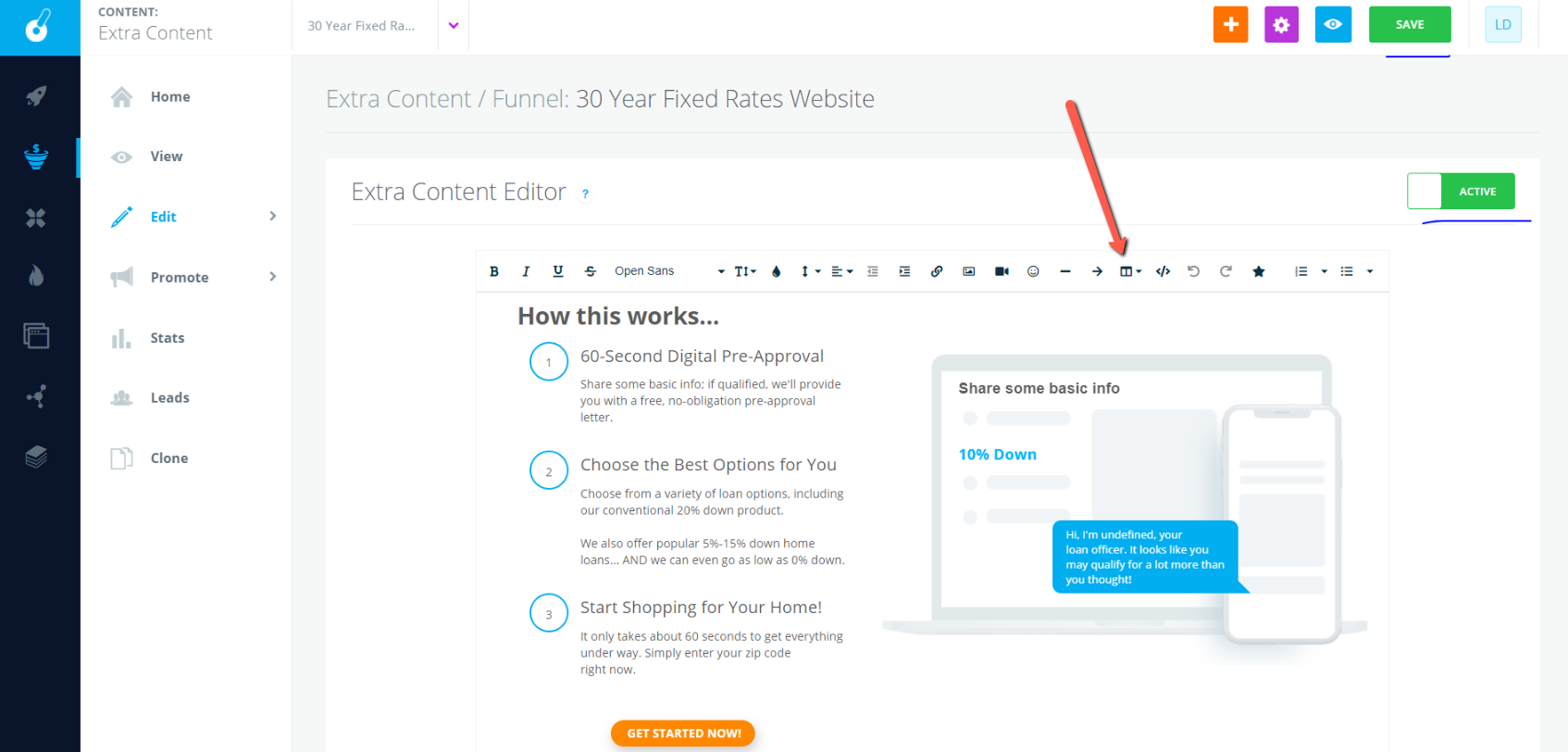 4. The Extra Content section is compatible with Matterport 3D Tours! You can see an example of a funnel with a Virtual Tour here:
https://3d-tour-la-jolla-remax-revealty-popmtg.secure-clix.com/

5. Always be sure to click "Save" as seen below: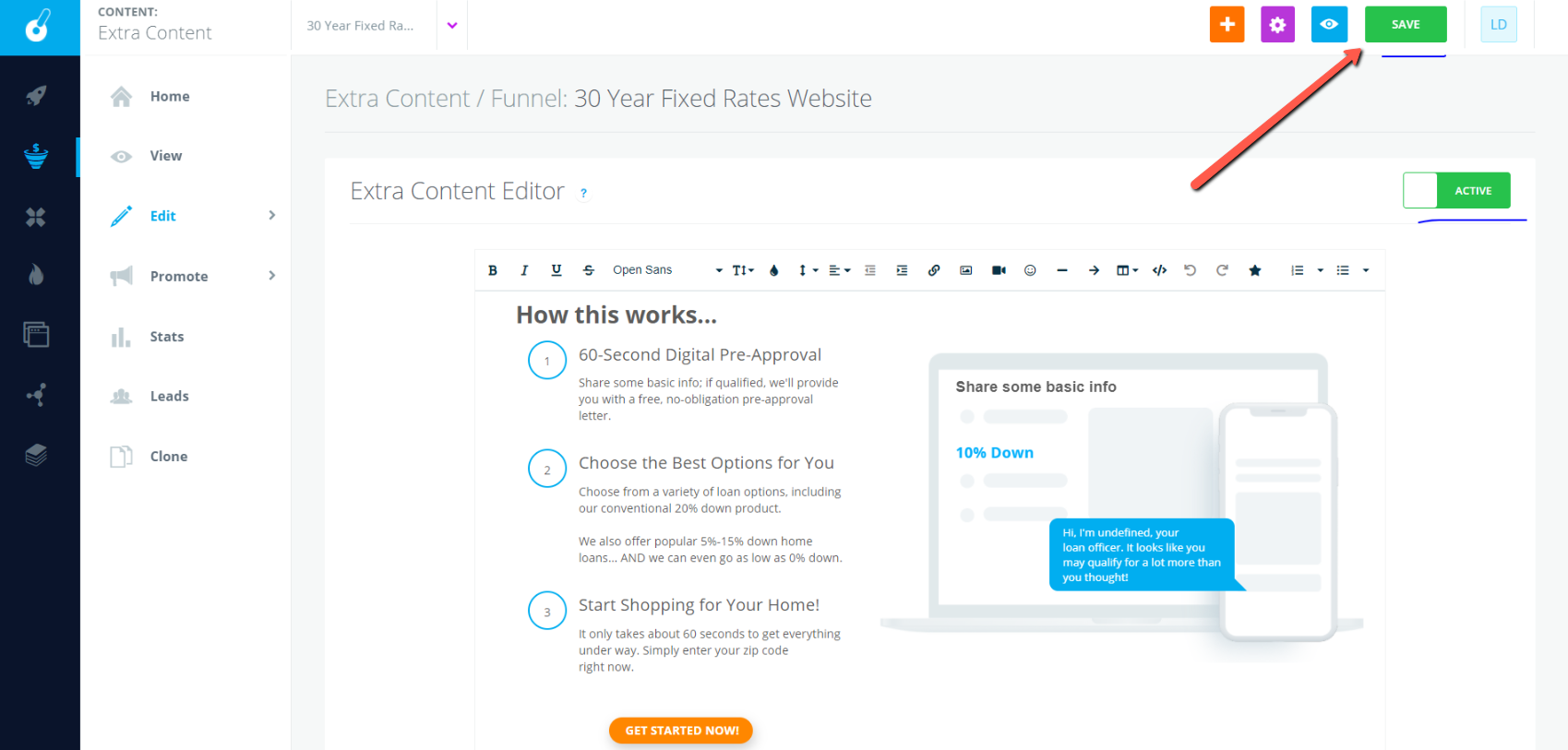 6. Bonus tip: Want to apply this change to ALL of your Funnels? Do so with just a couple clicks using the Global Settings Mode as seen below: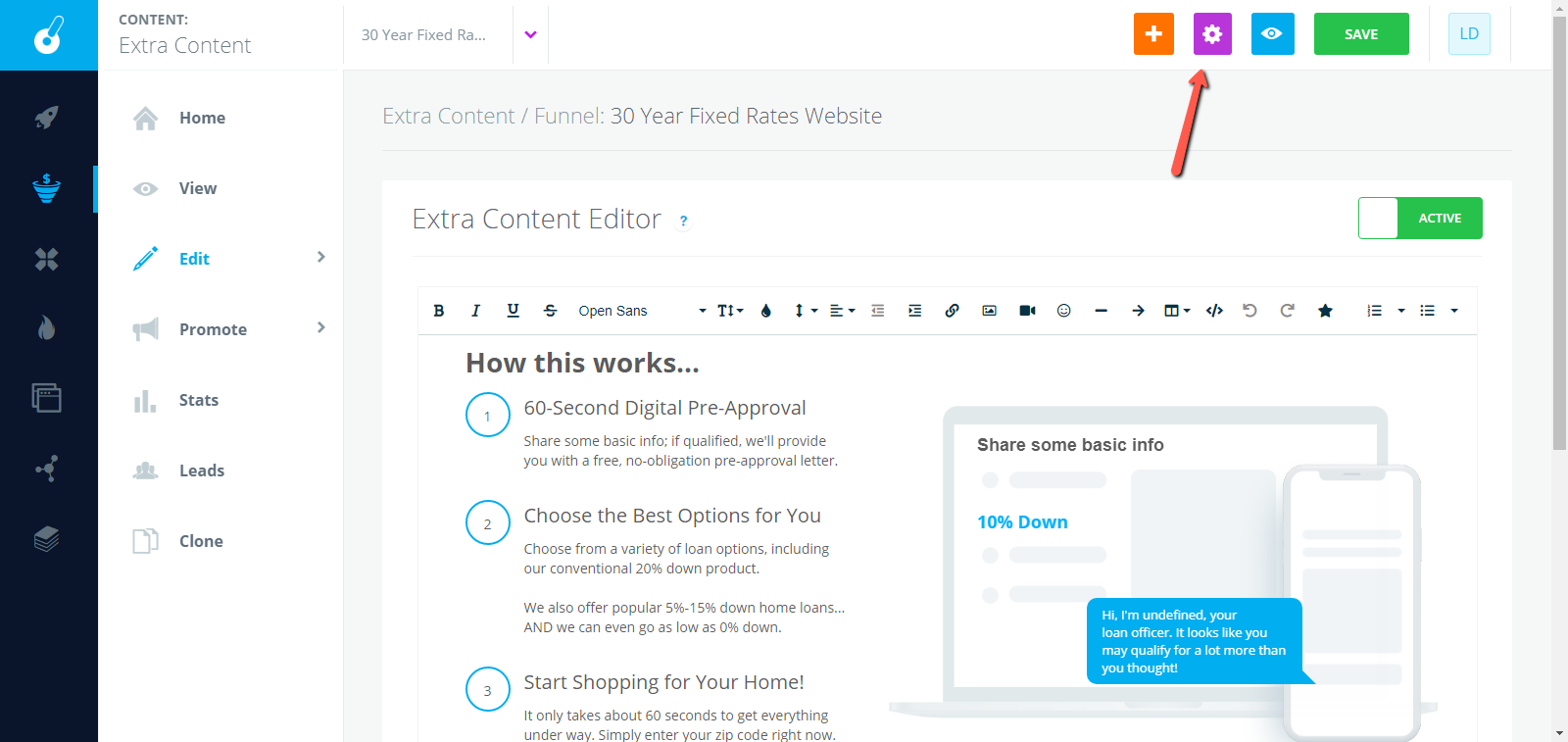 If you need assistance operating the Global Settings Mode, check out the helpdesk article on that here!
Congrats! Now you know how to add extra content to the bottom of your Funnel!